Deal

Gastronomic 5-course All Inclusive lunch
Restaurant Fred** in Rotterdam now offers an amazing All Inclusive 5-course lunch.
The All Inclusive arrangement is:
- Sparkling aperitif
- 3 amuses
- 5-course menu
- Wineparing
- Tablewater
- Coffee/tea with homemade sweets
Reserve a table
Reserve a table
Reservable till 02 April 2020
Not in combination with other offers
The price of the deal is per person
Reserve for free and pay in the restaurant
Only valid for online reservations through www.diningcity.nl
What people say of Fred**
Write a review
---
5 gangen all inclusive. brood met boter, geen amuses, 3 kleine gerechten en 2 desserts(?) en koffie met friandises... 3 glazen wijn en een mcc steenberg. Ik had hier meer van verwacht als dit menu normaal € 215,00 per persoon is. In de deal staat aangegeven diverse amuses, maar dat was alleen brood met boter. Jammer.. het eten daarentegen was van de kwaliteit die we mogen verwachten.
Curiosity
at 19 February 2020
Verified
---
"Heerlijk!"
Het eten was echt heerlijk! Er werd goed rekening gehouden met m'n allergieën. Alle gangen waren echt heel mooi opgemaakt en vol van smaak. De service was ook echt top! Dit is de tweede keer dat ik bij Fred heb gegeten en zal zeker nog vaker terugkomen.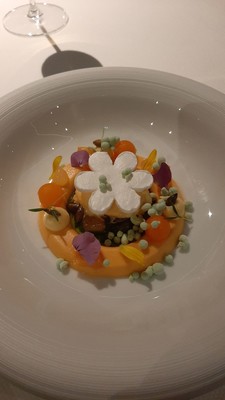 Martine
at 07 February 2020
Verified
---
"Geweldige ambiance en fantastisch menu!"
We hebben heerlijk gegeten, de smaakpapillen zijn écht enorm verwend niet alleen qua eten maar zeer zeker ook qua bijpassende wijnen!
De bediening was heel erg attent.
Enig minpuntje; wij hadden een all-inclusive arrangement. Alleen bleek mij pas naderhand dat het aperitif apart gerekend werd. Dit werd niet aangegeven maar wel zonder te vragen direct ingeschonken.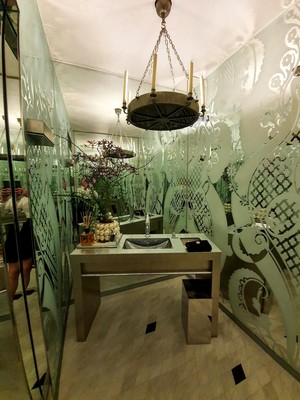 Lucia Brama
at 01 February 2020
Verified
---
"Heerlijk gegeten :) "
Fantastische plek om samen mijlstenen te vieren
Julie Rotterdam
at 25 January 2020
Verified
---
"Fantastisch!"
Het was een hele fijne, relaxte en mooie avond. Het eten was heerlijk en het personeel heeft ons onzelf bijzonder laten voelen, top restaurant!
Wendy
at 25 January 2020
Verified
Honingerdijk 263-265 3063 AM Rotterdam
About Fred**
Fred Mustert has been in the top league of Dutch gastronomy for many years.
 
He built his foundations as a cook at  Restaurant Zwethheul in Schipluiden and later developed an enviable reputation as "patron-cuisinier" at Restaurant La Vilette, where he earnt the business a much coveted Michelin star. He views his new restaurant on the Honingerdijk as a fantastic challenge.
 
With every new day the chef musters all of his sensory talents to give shape to his passion. With the assistance of his adept black and white brigade of waiting staff, he works tirelessly towards the top, bringing his own unique signature to the menu.
Reserve a table
Reserve a table