What 35 people say about Bar Baut
Write a review
---
"Buiten bij BAUT "
Fantastische gerechten, mooi opgemaakt en met intense smaken. Stevige wijn erbij, heerlijk. Wel een contrast met het eenvoudige meubilair op het terras.
Tim
at 12 September 2020
Verified
---
"Lekker!!!!"
We komen er regelmatig, maar het menu voor de restaurantweek is toch weer een verrassing en erg lekker!!
Pieter Basten
at 11 September 2020
Verified
---
Bar Baut is één van mijn favorieten!
De ontvangst gaf een super welkom gevoel, de kaart zag er veelbelovend uit! De sangria gaf hét Spanje gevoel! We namen het 4 gangen verrassings menu! De ceviche van roodbaars was mijn favoriet! Complimenten voor de dame in de bediening. Alles klopte.
Wij komen snel terug!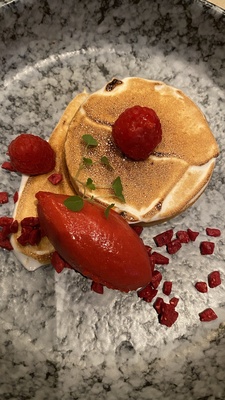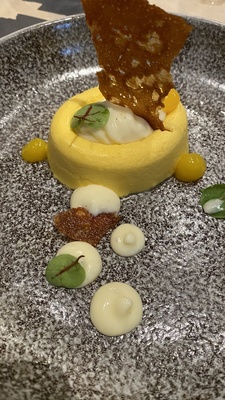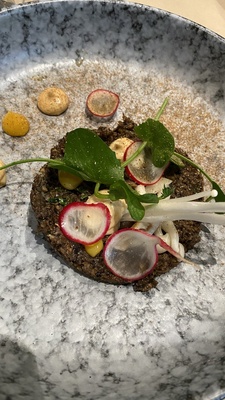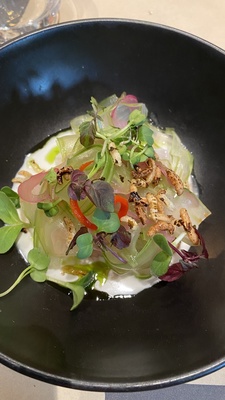 Sandra Plasschaert
at 05 September 2020
Verified
---
Heerlijk gegeten
Bea
at 04 September 2020
Verified
---
"Top!"
Heerlijk gegeten! De bediening was vriendelijk en de passie was te zien.
Het is een leuk concept in een sfeervol en leuke plek!
Echt een aanrader!
Jenna
at 17 February 2020
Stadionweg 320 1076 PK Amsterdam
About Bar Baut
Bar BAUT is in the Zuid, is for the people in Zuid and is located in Zuid. Young, old, casual passers-by, the neighbors, on your own or with more ... Bar BAUT is an accessible bar/restaurant in Amsterdam Zuid with top quality dishes and the best service.
The street art interior and the great service make Bar BAUT a cozy bar, where classic and modern meet. Bar BAUT is the ideal place for business lunches, drinks, group, semi-private and private dinners.
Bar BAUT is the second home of chef and owner Michiel van der Eerde. Long ago he fell in love with this place, then the first "night shop" in Amsterdam. With Bar BAUT, Michiel pays tribute to 6 pop-up editions BAUT. Bar BAUT brings the best dishes from these 7 years back into an informal bar concept. The perfect place for an extensive drink, walking dinner or private dinner.
Reserve a table
Reserve a table