What 1279 people say about De Pastorale**
Write a review
---
"Uitmunted"
Super gewoon!
elise De Roover
at Today
Verified
---
"Garden Lunch"
Lekker eten in een aangename omgeving. Vriendelijke bediening.
Michiel Van Dyck
at Yesterday
Verified
---
"Unieke ervaring "
Sprakeloos...heel mooie ervaring...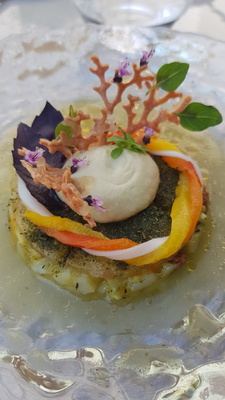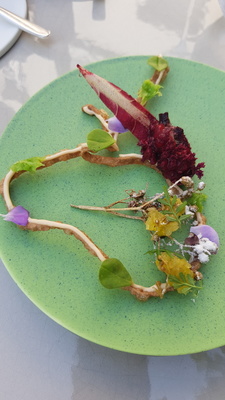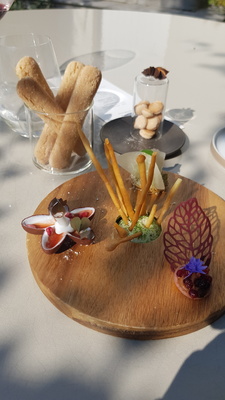 Deckers Stephane
at 17 September 2020
Verified
---
Fantastisch. Super lekker, origineel gepresenteerd.
Eric Roelants
at 16 September 2020
Verified
---
"Prima "
Alles prima
Henri Spaas
at 10 September 2020
Verified
Laarstraat 22 2840 Rumst-Reet
About De Pastorale**
At two star restaurant Pastorale** you are at the right place, if you want to enjoy an exceptional culinary experience, which is dominated by pure pleasure. Bart De Pooter and his team welcome you in a renovated, modern restaurant that dates back from 1830. The stylish decor is combined with contemporary art by Arne Quinze, and in the garden and at the entrance you will be welcomed by sculptures of Jan Fabre.
You will quickly determine that the interior is an indication for the culinary delights that appear on the dishes. Chef Bart De Pooter earned his reputation - and two stars - by establishing sophisticated dishes by only using fresh products, preferably from the region. The perfect balance between products and textures of his dishes are a real feast in the mouth and reveal the pure emotion and passion that the chef puts into his work.
Reserve a table
Reserve a table