What 77 people say about Pollevie Bar & Kitchen
Write a review
---
Heerlijke, zeer smaakvolle gerechten zowel vegetarisch als vlees/vis menu. Bediening is uiterst vriendelijk.
Wilma
at 21 September 2020
Verified
---
Zeer kleine porties bij het 3-gangen menu; slechte prijs-kwantiteit verhouding.
EK
at 20 September 2020
Verified
---
Heerlijk gegeten in een prettige omgeving en dito bediening. Elk gerecht was behalve een plaatje, ook heerlijk met uitgebalanceerde smaken. Het was onze eerste kennismaking met dit restaurant en wij komen zeker terug!
Georgina
at 19 September 2020
Verified
---
Met gezin (6) heerlijk gegeten en gezellige avond gehad.
Annet
at 18 September 2020
Verified
---
"Verrukkelijk"
Heerlijke gerechten, verrukkelijke smaakjes en de wijn was erg goed! Zeer vriendelijke bediening en wij hadden een leuk knus plekje.
Wij hebben genoten, voor herhaling vatbaar!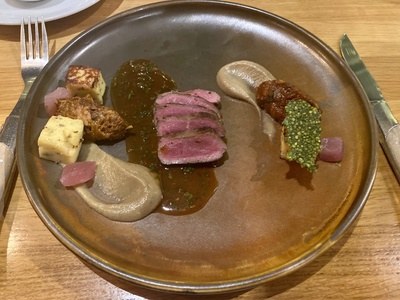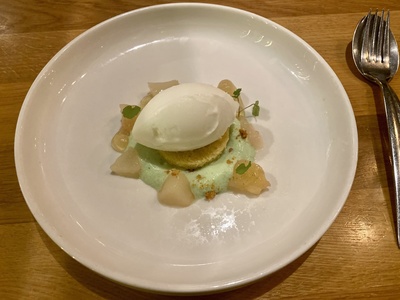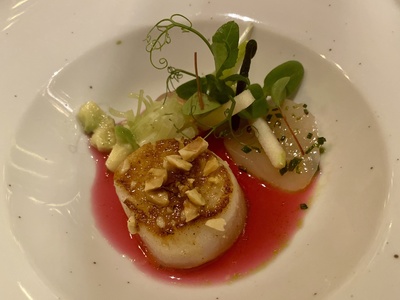 Theaha
at 17 September 2020
Verified
Hofvijver 2b 5223 MC 's-Hertogenbosch
About Pollevie Bar & Kitchen
Pollevie restaurant is located in the Paleiskwartier at the Hofvijver in 's-Hertogenbosch.
Pollevie stands for passion for seasonal and regional products. They work together with various regular suppliers from the region for their asparagus, beef and bread. The delicious coffee is roasted by the in-house barist, which ensures that every bean is optimally used.
Wine lovers can also indulge themselves at Pollevie. The range is wide and includes wines from different wine regions. The skilled sommelier will be happy to advise you on the best wine-food combinations.
Reserve a table
Reserve a table