What 97 people say about Restaurant PIT
Write a review
---
Vanwege corona was het restaurant dicht en hebben we een 4 gangen thuismenu laten bezorgen. Wat hebben we genoten van de heerlijk smaakcombinaties! Het thuis opmaken van de borden was heel leuk om te doen. Wij vonden het niet duur, echt een aanrader!
Hester van Wiggen
at 18 December 2020
---
Lekker gegeten, alleen hoofdgerecht was wat weinig en was niet warm genoeg.
Heerlijke wijnen maar (te) kostbaar.
Dini Verkuijlen
at 12 October 2020
Verified
---
Warm welkom, fijne service en heerlijk eten.
Jarige
at 11 October 2020
Verified
---
"Geweldig"
Het gastronomisch 5 gangen diner was geweldig.
Panda
at 11 October 2020
Verified
---
"Top avond "
Heerlijk eten, COVID proof, zeer vriendelijke bediening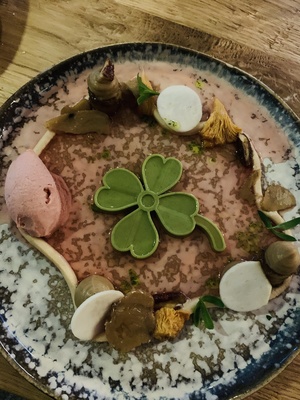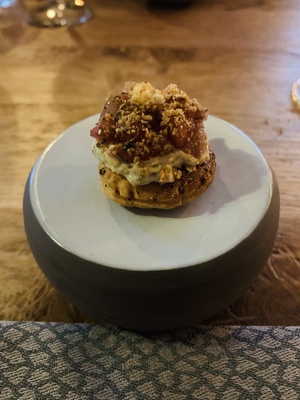 Familie v mierlo
at 01 October 2020
Verified
Raadhuisplein 7 5473 GC Heeswijk-Dinther
About Restaurant PIT
The modern restaurant PIT is located in the warm village of Heeswijk-Dinther. The restaurant has a unique character. The modern, refined and challenging kitchen is influenced by inspiration from all over the world. The kitchen uses quality ingredients and products from the relevant season. At restaurant PIT you can have a nice dinner all evening and enjoy the tastiest dishes. Come quickly to the restaurant PIT and experience it for yourself.
Reserve a table
Reserve a table