What 70 people say about Buitenzorg
Write a review
---
"Bijzonder gegeten"
Heerlijk gegeten via restaurantweek 1x vegetarisch. Geweldig opgemaakt en met uitleg geserveerd. Leuke sfeer en vriendelijke bediening. Komen zeker terug!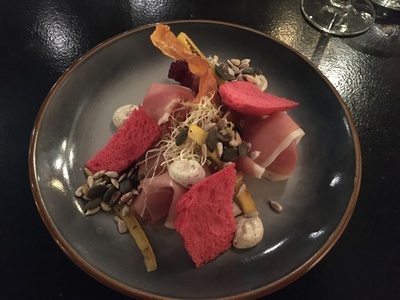 Annemarie Hess - Valk
at 10 October 2020
---
we hebben een gezellige tijd gehad en de mevrouw die bediende was erg attent
H.C. van de Graaf
at 30 September 2020
Verified
---
Helaas waren wij de enige gasten op dinsdagavond. Ongetwijfeld zullen de Corona maatregelen hier invloed op hebben gehad.
Patricia Cunes
at 30 September 2020
Verified
---
We waren hier tijdens de restaurant week. Heerlijk eten, fijne bediening en niets op de kwaliteit aan te merken zoals ik eerder heb ervaren bij een restaurant week etentje.
Regina
at 26 September 2020
Verified
---
Voortreffelijk restaurant met een prettige sfeer en attente, enthousiaste
jongelui in de bediening.
Wij hadden het driegangen "chefsmenu" vanuit de Restaurantweek en wij (1 vegetarier,
1 geen vlees wel vis, 1 wel vis, geen schaaldieren, 1 omnivoor) zijn allen volledig aan onze trekken gekomen.
De kwaliteit en de aanblik op de borden was heel prima, dus we komen graag terug.
Nico Gisolf
at 23 September 2020
Verified
Amsterdamseweg 19 6712 GG Ede
About Buitenzorg
You are looking for a restaurant in Ede?
Then it is nice that you have just discovered restaurant Buitenzorg. Buitenzorg is the most striking of all the restaurants in Ede.
Delicious dining on the most beautiful terrace, surrounded by age-old chestnut trees. Or cozy inside in one of our high-profile rooms. A unique relaxation with a rich history. Over the years many, often under the most diverse circumstances, enjoyed her hospitality.
Reserve a table
Reserve a table