What 106 people say about Papermoon
Write a review
---
"Heerlijk gegeten"
Heerlijk gegeten in een prettige sfeer met een heel enthousiaste gastheer. Na de lockdown komen we zeker terug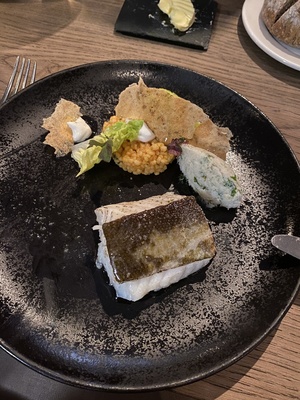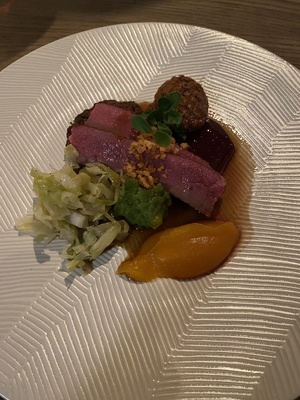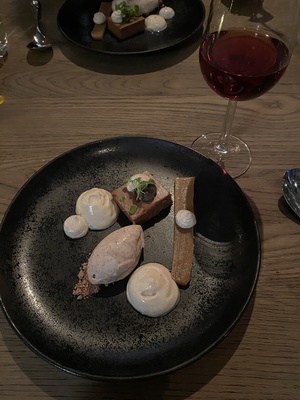 Robert
at 14 October 2020
Verified
---
"Heerlijk gegeten met super bediening"
Wat een heerlijk restaurant. Heel goed gegeten, prachtige opgemaakte borden, heel gezellig ingericht, goede stoelen, hele vriendelijke en goede bediening en een schoon toilet. En gelukkig geen harde muziek en rustige klanten. Hier gaan we zeker terugkomen!
D van Heck
at 10 October 2020
Verified
---
"Uitmuntend"
Alweer heerlijk gegeten bij Papermoon. Uitmuntende service ook.
Julia Kokorina
at 09 October 2020
Verified
---
Top
Paul Rutten
at 03 October 2020
Verified
---
"Top!! "
Super lekker gegeten, goede sfeer, fijne bediening!
Sisi
at 01 October 2020
Verified
Herenstraat 175 2271 CE Voorburg
About Papermoon
Restaurant Papermoon is located on Herenstraat in Voorburg, a mecca for real food lovers. The restaurant has a peaceful atmosphere. Papermoon is spacious so you have a lot of privacy. The service is experienced, correct and does everything to ensure you have a perfect evening. The price-quality ratio is excellent. The kitchen team always ensures exciting creations and combinations of flavors and products. The menu changes every season, so it is never boring. Taste the delicious creations at the restaurant Papermoon now!
Reserve a table
Reserve a table