Free cancellation
Book your table now with free cancellation.
Deal

6 course Chef's dinner

€39.50
Reserve a table
Reserve a table
Reservable till 31 December 2021
Not in combination with other offers
The price of the deal is per person
Only valid for online reservations through www.diningcity.nl
What 24 people say about Vooges Centraal
100% of the guests recommend this restaurant.
Write a review
---
"Heerlijk "
Wat een superleuke bediening..niet geforceerd maar goed.
Eten perfect.
Het verbaasde wel dat er geen corona check was
Eddie Heerings
at Today
Verified
---
"Goede bediening "
Lekker en gebied. Sausjes iets aan de meelderige kant
Marian van der Zwaan
at 17 October 2021
Verified
---
"Restaurant week 6 gangen "
Goed gegeten in een rumoerige omgeving, het aangeboden wijnarrangement was 35€ voor 6 bobglaasjes!
albert-jan smid
at 01 October 2021
Verified
---
"Heerlijke avond gehad!!"
We kregen een leuk en verrassend 6 gangen diner. Fijne ambiance en heel kundig en gezellig personeel!
Eline Peek
at 29 September 2021
Verified
---
"Echt een feestje"
Afgelopen zaterdag genoten van een 6-gangen diner. Eten was heerlijk, de verschillende variaties op aardpeer heel bijzonder. Het bijpassend wijnarrangement en de toelichting bij de verschillende wijnen maakte dit bezoek helemaal geslaagd. Verrassende wijnen en het terugkoelen van de Temperanillo een geslaagde actie. Al met al een geslaagde avond.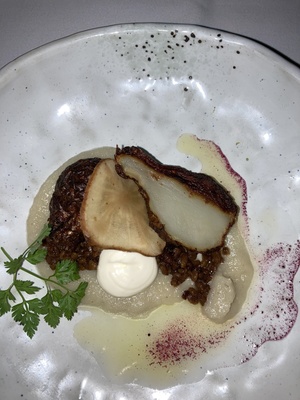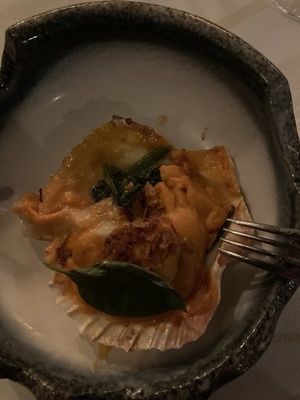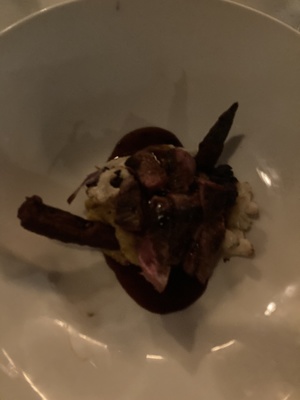 Nancy
at 27 September 2021
Verified
Kennemerplein 6 2011 MJ Haarlem
About Vooges Centraal
Cuisine: European, Seafood, Dutch
Vooges Central, the hotspot of Haarlem! A place to start your day early in the morning with a good cup of coffee, in the afternoon to enjoy a delicious lunch and in the evening to enjoy a surprising culinary dinner. Vooges Centraal is an excellent place to come and enjoy at any time of the day.
The restaurant is located behind Haarlem station with a large public parking garage, making the restaurant an ideal place for a business lunch, dinner or drink.
The menu of Vooges Centraal changes regularly, therefore you are constantly surprised! The restaurant attaches great importance to the environment in which you enjoy it, so Vooges Centraal puts a lot of energy into it to make the environment as pleasant as possible.
The surprising flavor combinations that appear on your plate must match that pleasant ambiance. That is why the restaurant only works with beautiful and fresh seasonal products, which come from the Haarlem region as much as possible.
Reserve a table
Reserve a table