Free cancellation
Book your table now with free cancellation.
What 21 people say about Dinercafé Plezant
95% of the guests recommend this restaurant.
Write a review
---
"Een fantastische avond genieten met een grote G"
Wat een superavond... het eten was héérlijk en de sfeer en bediening waren TOP!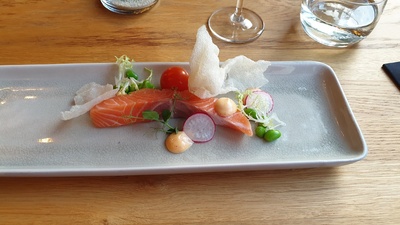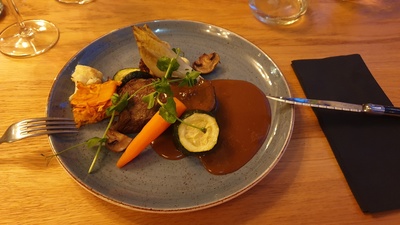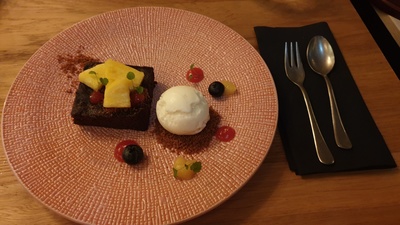 Annoeska Huisman
at Yesterday
Verified
---
"Sfeervol & smakelijk"
Plezant is een leuke en sfeervol restaurant, vriendelijk personeel. Het menu was smaakvol, waarbij het hoofdgerecht het beste was. Bijpassende wijnen erbij. Al met al, maakt de gehele sfeer het plaatje compleet.
Mirjam
at Yesterday
Verified
---
"Plezant"
Goed gegeten.
Alleen wat vaak gevraagd of we nog wat wilden drinken
Ine
at 14 September 2021
Verified
---
Prima adresje. Grappig dat het midden in een woonwijk ligt.
Donald van Veelen
at 10 September 2021
Verified
---
"Smaakvol"
Ik ga er zeker nog eens eten. Het heeft een gezellige sfeer. Het eten was heerlijk.
Henny
at 05 September 2021
Verified
Diephuisstraat 6 9714 GW Groningen
About Dinercafé Plezant
Cuisine: International
Located on the green Diephuisplein in the Professorenbuurt, you will find the cozy restaurant Dinercafé Plezant in Groningen. Here you can go exactly as you are: from a nice bite to eat in your comfortable outfit, to a special occasion in your festive outfit. For sure you will feel at home here!
In a homely environment with many natural elements, you can enjoy dishes with fresh and seasonal products. The creations that appear on your plate are based on international cuisine.
In other words, a visit to the restaurant equals the feeling of coming home, the friendliness and warmth. Dinercafé Plezant: your home, outdoors!
Reserve a table
Reserve a table