Deal

Culinary 3 course delivery menu at home!
Support restaurant Schielandshuis during these difficult times and enjoy a culinary masterpiece at home!
Due to the closure of the catering industry, you can currently no longer sit down at restaurants. That is why restaurant Schielandshuis provides a great 3-course dinner at home.
Restaurant Schielandshuis prepares a fantastic menu with a lot of love, care and, above all, delicious ingredients. Order this great dinner now and enjoy a unique culinary experience at your own dining table.
How does it work?
For delivery:
- You live within a radius of 20 km from the restaurant
- Order your dinner one day in advance, receive it delivered by the restaurant on the indicated day between 12:30 and 18:00. (Please note that due to crowds, the delivery time on Friday is between 16:00 and 20:00)
- Enter your address for delivery and any allergies in the 'comments' field.
- After ordering via this site, the restaurant sends a Tikkie (payment request) to the specified mobile phone number. After payment, the restaurant will start working on your order.
- Menu price does not include delivery costs (€ 4.95).
Menu
KINGFISH
Tataki | pea muslin | edamame beans | langoustine gravy | herb lettuce
BETTER LIFE VEAL DUO
Calf spicanha | veal cheek stew | Jerusalem artichoke muslin | mushroom salsify | creamy truffle gravy
MOELLEUX AU CHOCOLAT
Hot chocolate cake with liquid core | quince | almond vanilla | champagne mousse
Reserve a table
Reserve a table
Reservable till 28 February 2021
Not in combination with other offers
The price of the deal is per person
Only valid for online reservations through www.diningcity.nl
What 34 people say about Schielandshuis
Write a review
---
"Heerlijk gegeten"
Mooie gerechten en super instructies om te thuis mooi op tafel te zetten.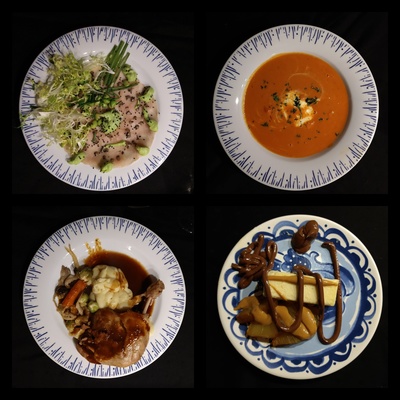 Alice Van den Akker
at 29 November 2020
Verified
---
Eten was heerlijk en de sfeer was goed. Het was erg druk, waardoor we soms langer moesten wachten op het eten. Echter de smaak van het eten maakte dit compleet goed en het personeel deed echt zijn/haar best. Dus kortom, zeker voor herhaling vatbaar en en een aanrader!
Linda De Boer
at 10 November 2020
Verified
---
"Heerlijk eten voor een schappelijke prijs"
Heerlijk gegeten, vriendelijk personeel en fijne sfeer.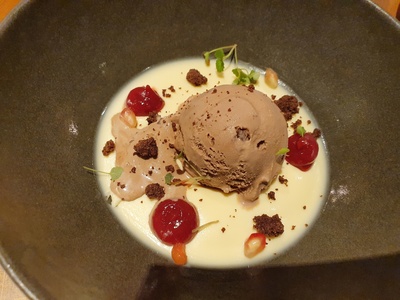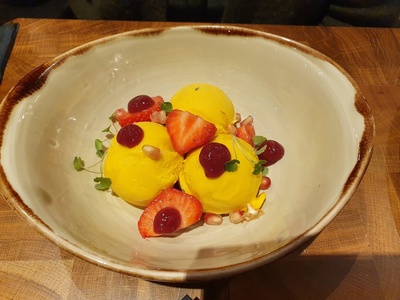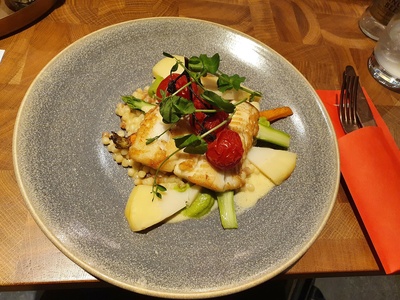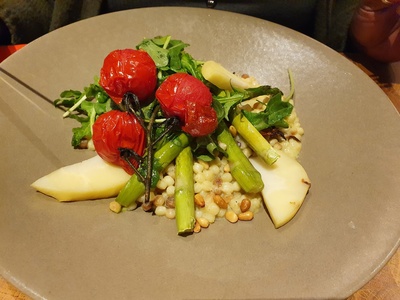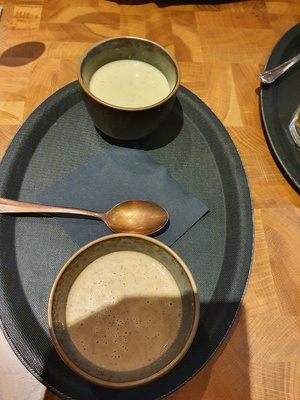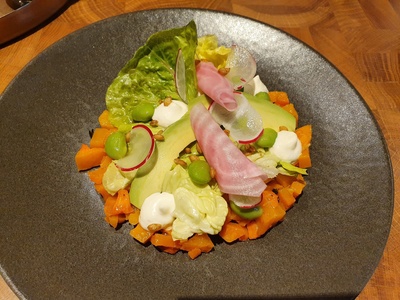 Samorah Oelen-Pigot
at 14 October 2020
Verified
---
Werkelijk heerlijk gegeten, wat een mooi menuutje en wat een goed wijnarrangement er bij!
anita mets
at 11 October 2020
Verified
---
"Top restaurant in hartje Rotterdam"
Door de restaurant week hier gereserveerd. Mooie locatie waar ze de COVID regels uitstekend hebben opgepakt. Heerlijk menu met een wijn suggestie. Prachtige presentatie met verschillende smaken. Fijne sfeer en bediening. Top.
Peter van Tintelen
at 10 October 2020
Verified
Coolsingel 114 3011 AG Rotterdam
About Schielandshuis
In the centre of Rotterdam you will find the new hotspot, restaurant Het Schielandshuis. The amazing kitchen of Rotterdam is put centrally. The elegant dishes consist of honest, delicious and local products. The atmosphere in this charming building is rich in history mixed with the modernity of the city. Besides discovering the inside of the bistro, you can also take a seat in the beautiful city garden, where you will be pampered with delicious dishes.
Enjoy this piece of history in the modern city of Rotterdam by yourself.
Reserve a table
Reserve a table