What 17 people say about Café Bistro Publiek
Write a review
---
Heel gezellig, prima eten en leuke spontane bediening. Een aanrader!
Ekke
at 17 October 2020
Verified
---
"Amazing food and service!! "
One of the best services I got while eating out, super friendly staff, and the food was amazing. We got tartare, octopus fish and a cheesecake to die for. Highly recommended!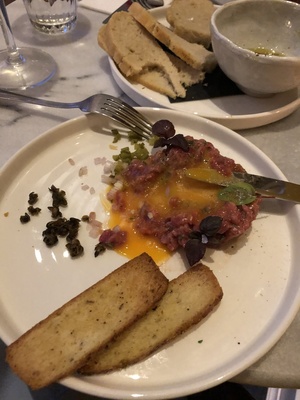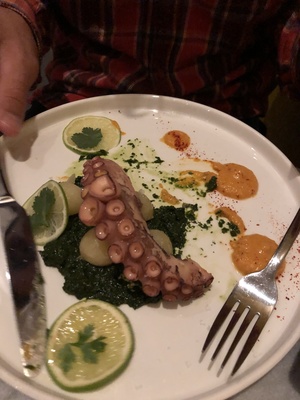 Lucia Cioclu
at 10 October 2020
Verified
---
Heerlijke eten en vriendelijk personeel
Percy Verstappe
at 03 October 2020
Verified
---
"Geweldig café!"
Heerlijk gegeten in een leuke sfeer met prima relaxte bediening! Aanrader!
Trudy Duijn
at 27 September 2020
Verified
---
Leuke locatie, lekkere gerechten en goede bediening. Heel relaxed allemaal.
Lucienne Luyten
at 27 September 2020
Verified
Oranje-Vrijstaatkade 69 1093 KS Amsterdam
About Café Bistro Publiek
Café Bistro Publiek, located in the heart of Amsterdam East. The motive of the restaurant is to make good food accessible again. The founder of the restaurant Ben Plassard wants to offer this in a cozy and accessible setting and exceed your expectations!
Publiek is made possible by an enthusiastic team with a shared background in the luxury restaurant industry. The team is keen to serve delicious food and drinks, and an atmospheric café-bistro is the result. Publiek, where the cooking pleasure of a French bistro meets the cosiness of Amsterdam.
Reserve a table
Reserve a table