Deal

Fantastic 3 course dinner

€21.50
Within walking distance of Amsterdam Central Station, you will find restaurant DAY'S StoneGrill 1870. In this steakhouse you can enjoy delicious quality meat from all over the world, which is prepared with love and passion. The friendly staff ensures that you lack nothing so that you can enjoy the sublime grill dishes. An evening at DAY's StoneFrill 1870 guarantees an evening of culinary enjoyment!
Don't wait any longer and experience it yourself during a delicious 3 course dinner for only € 21.50!
Reserve a table
Reserve a table
Reservable till 01 September 2020
Not in combination with other offers
The price of the deal is per person
Only valid for online reservations through www.diningcity.nl
What 3 people say about DAY'S StoneGrill 1870
Write a review
---
Lekker gegeten alleen de salade kan wel wat spannender. De steak op de steengrill is een leuk idee👌🏼
De bediening was top!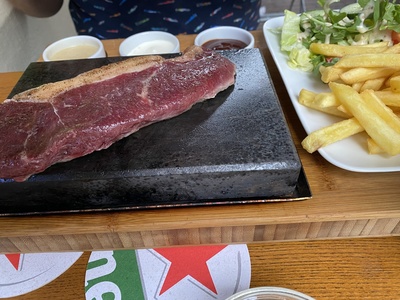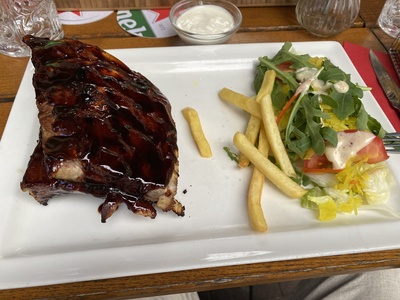 Hermi van Liere
at 20 July 2020
Verified
---
Nice food, excellent service. Will definitely come again.
Cecilia
at 20 July 2020
Verified
---
"Verrukkelijk"
Heerlijk gegeten met mijn familie, dit is zeker voor herhaling vatbaar. Unieke steak en een hele beleving. Mooie locatie en mooi ingericht,
Jonnathan Westman
at 06 June 2020
Spuistraat 4 1012 TS Amsterdam
About DAY'S StoneGrill 1870
In the heart of Amsterdam, you will find DAY'S StoneGrill 1870. The ideal place for an extensive lunch or dinner when you are in the center of Amsterdam. In good weather, you can also use the terrace.
The menu consists mainly of grill dishes, but also many other dishes. The pieces of meat come from all over the world, such as Argentina, New Zealand and Canada. Taste the flavors of different meats. All dishes are prepared in a perfect way so that you can optimally enjoy it.
Indulge yourself in the delicious grill dishes of DAY'S StoneGrill 1870!
Reserve a table
Reserve a table