What 35 people say about Bar Baut
Write a review
---
"Enjoyed every minute"
My friend and I enjoyed our lunch at Bar Baut. The food was delicious and artistically presented. The service was immaculate and so friendly. They sent out of their way to ensure we were comfortable, happy and welcomed, without interrupting us unnecessarily as they knew we wanted to catch up over lunch. I would highly recommend this place and would certainly return more often.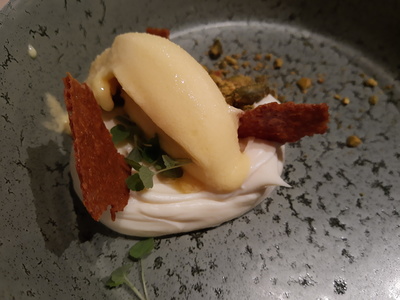 G Verdonk
at 29 September 2020
Verified
---
"Gezellig"
Was heerlijk
Gerda IJssennagger
at 28 September 2020
Verified
---
"👍"
Lekker
Lukas Beekwilder
at 28 September 2020
Verified
---
"Lunch date"
Just wow! Wasn't sure what to expect because walking in the restaurant feels more like a place you would grab a quick bite for lunch. It has a chic but cozy atmosphere. The menu was innovative, flavors fresh, coursed perfectly, and the staff was very friendly. We will be back soon.
sommer saracevic
at 28 September 2020
Verified
---
Heerlijk eten en fijne bediening
Cinderella
at 26 September 2020
Verified
Stadionweg 320 1076 PK Amsterdam
About Bar Baut
Bar BAUT is in the Zuid, is for the people in Zuid and is located in Zuid. Young, old, casual passers-by, the neighbors, on your own or with more ... Bar BAUT is an accessible bar/restaurant in Amsterdam Zuid with top quality dishes and the best service.
The street art interior and the great service make Bar BAUT a cozy bar, where classic and modern meet. Bar BAUT is the ideal place for business lunches, drinks, group, semi-private and private dinners.
Bar BAUT is the second home of chef and owner Michiel van der Eerde. Long ago he fell in love with this place, then the first "night shop" in Amsterdam. With Bar BAUT, Michiel pays tribute to 6 pop-up editions BAUT. Bar BAUT brings the best dishes from these 7 years back into an informal bar concept. The perfect place for an extensive drink, walking dinner or private dinner.
Reserve a table
Reserve a table