What 35 people say about Bar Baut
Write a review
---
Heerlijk gegeten, leuk personeel met kennis van zaken (wijn) , echt een aanrader!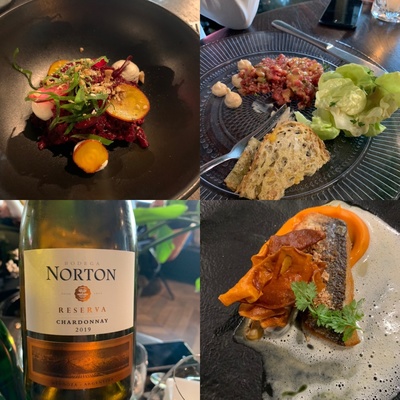 Ron
at 12 October 2020
Verified
---
Lekker gegeten, vriendelijke bediening. Sfeer prettig (er werd af en toe wat gevarieerd met licht en geluid).
C. Bos
at 10 October 2020
Verified
---
"Wederom heerlijk gegeten!"
Als je bij BAUT eet, weet je dat je culinair verwend gaat worden. Heerlijk menu van de chef gegeten. De streak tartaar was voortreffelijk!
Jantien
at 05 October 2020
Verified
---
"Lekker diner!"
Heerlijk gegeten! Met name het hoofdgerecht en tussengerecht vielen erg in de smaak. We moesten alleen wat lang wachten tussen de tweede en derde gang. Wel konden we wat langer blijven zitten dan het tijdslot van 1,5 uur. Beiden hebben we lactose vrij gegeten, dit was geen probleem.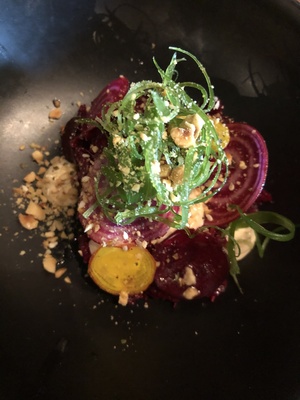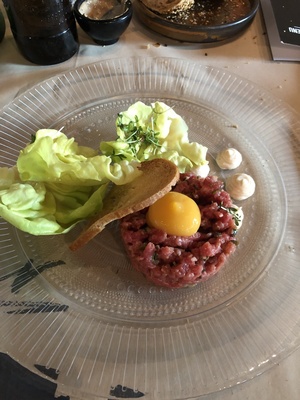 Iris
at 05 October 2020
Verified
---
We hebben heerlijk gegeten bij Bar Baut! Ivm allergieën moest het menu iets aangepast worden voor ons, dit werd met een blij gezicht gedaan en alles smaakte heerlijk. Er werd ons elke gang op een leuke manier verteld wat er allemaal voor ons stond door het vriendelijke personeel. Aanrader!
Debby Portegies
at 01 October 2020
Verified
Stadionweg 320 1076 PK Amsterdam
About Bar Baut
Bar BAUT is in the Zuid, is for the people in Zuid and is located in Zuid. Young, old, casual passers-by, the neighbors, on your own or with more ... Bar BAUT is an accessible bar/restaurant in Amsterdam Zuid with top quality dishes and the best service.
The street art interior and the great service make Bar BAUT a cozy bar, where classic and modern meet. Bar BAUT is the ideal place for business lunches, drinks, group, semi-private and private dinners.
Bar BAUT is the second home of chef and owner Michiel van der Eerde. Long ago he fell in love with this place, then the first "night shop" in Amsterdam. With Bar BAUT, Michiel pays tribute to 6 pop-up editions BAUT. Bar BAUT brings the best dishes from these 7 years back into an informal bar concept. The perfect place for an extensive drink, walking dinner or private dinner.
Reserve a table
Reserve a table