The Good Companion - Comfort Seafood
Fantastic 4 course sharing chef's Northsea tasting + Coffee/Tea

€46.50

€32.50
Reserve a table
Deal

Fantastic 4 course sharing chef's Northsea tasting + Coffee/Tea
This extremely cozy fish bar in the heart of the Jordaan focuses on sustainable fish and fresh products of the highest quality. In addition to the widely known Fish and Chips, you will find here only the very best that the sea has to offer us at the moment. Think of fantastic (changing) fish dishes, mussels, oysters and small dishes to share.
What does this package from The Good Companion - Comfort Seafood mean? : Oyster tasting, starter tasting, the main course of your choice * & Dessert tasting including coffee.
Do you also want to taste the dishes of The Good Companion - Comfort Seafood? Reserve now the crazy Fantastic 4 course sharing chef's Northsea tasting + Coffee/Tea for only € 32,5
Reserve a table
Reserve a table
Reservable till 31 May 2020
Not in combination with other offers
The price of the deal is per person
Reserve for free and pay in the restaurant
Only valid for online reservations through www.diningcity.nl
What 13 people say about The Good Companion - Comfort Seafood
Write a review
---
Wonderful place, amazing service and very tasty well seasoned variety of seafood - we were very pleasantly surprised! Will be back! More than value for money on the deal - fully tummy's at the end! And smiles on faces!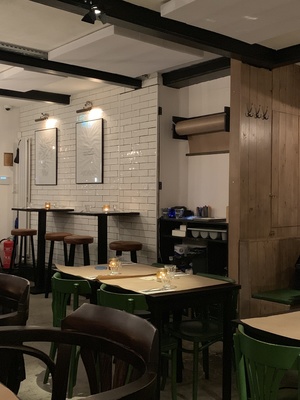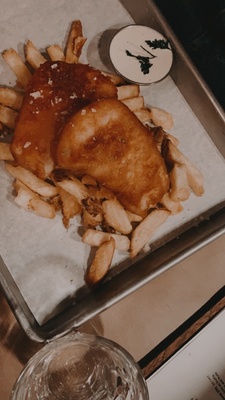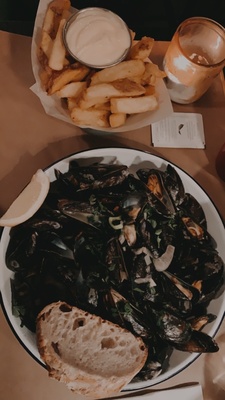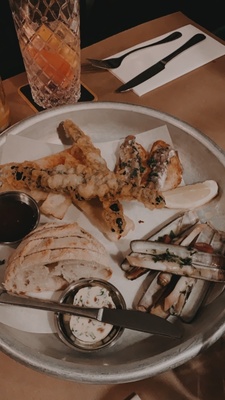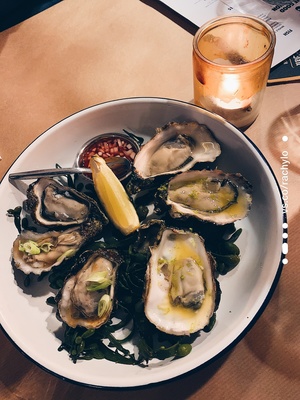 Rachel Flinn
at 15 March 2020
Verified
---
"Lekker en gezellig "
Aanrader voor viseters die ook een gezellige avond uit eten willen. Eten is prima :oesters, kleine proeverijen, zeebaars en koffie en thee met zoet lekkers. Goede wijn. Gastvrij.
Ella&Eddy Westveer
at 26 February 2020
Verified
---
"Good to try"
veel duurder dan verwacht
Hiktor234
at 23 February 2020
Verified
---
"Good food and great service "
Food was good, had a 4 course sharing menu and enjoyed. The atmosphere was nice and the service was even better, something I usually don't expect in NL especially when it's so crowded, so thanks a lot guys! Will be back for sure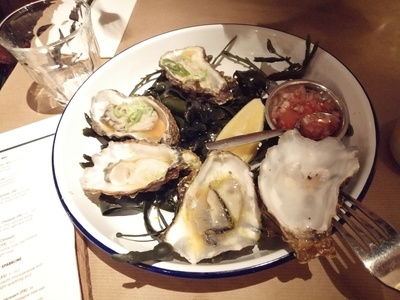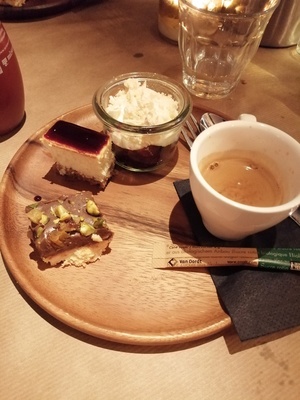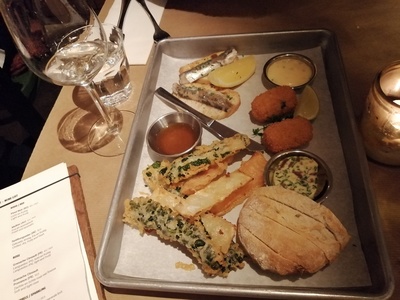 Ele
at 22 February 2020
Verified
---
Heerlijk gegeten ... verrassend 4 keuze menu alle zeer smaakvol en mooi geserveerd
Leuk bedienend personeel .. wij waren met zijn 3e en komen er zeker nog een keer terug
Ik raad persoonlijk de oesters aan in 3 varianten wauw wat waren deze heerlijk .. de zaak zelf oogt wat als een eetcafé .. maar het eten dat er geserveerd word is echt restaurant waardig en verrassend .
mirjam
at 21 February 2020
Verified
Westerstraat 264 1015 MT Amsterdam
About The Good Companion - Comfort Seafood
This cozy fishbar in the middle of Amsterdam's Jordaan quarter is very famous for their focus on sustainable fish and only the very best local products. Besides the world famous Fish & Chips, they are happy to serve you daily changing fish dishes, mussels, oysters and smaller sharable sea goodness.
Reserve a table
Reserve a table