What 34 people say about Insieme
Write a review
---
"Prima atmosfeer en heerlijke Italiaanse gerechten"
Tijdens restaurantweek gegeten, ruime keuze en heerlijke gerechten. De Italiaanse eigenaar en zijn neef houden zich op de achtergrond maar zijn bij je op het moment dat ze nodig zijn. Weten overal antwoord op en zijn niet opdringerig om je wijnglas steeds te vullen. We namen koffie ipv toetje want we zaten vol, koffie dus niet op rekening, keurig.
Marcel & partner
at 06 October 2020
Verified
---
"Een Italiaanse beleving!"
Heerlijk gegeten! Echt een adresje om terug te komen.
Heleen Koot
at 04 October 2020
Verified
---
"Aangename verrassing"
Heel erg lekker gegeten. Beperkte keuzes voor menu en wijn (vinden we prima). Charmante bediening. Wij komen zeker terug.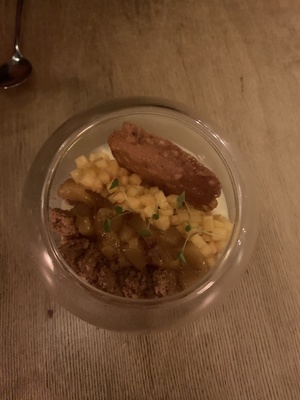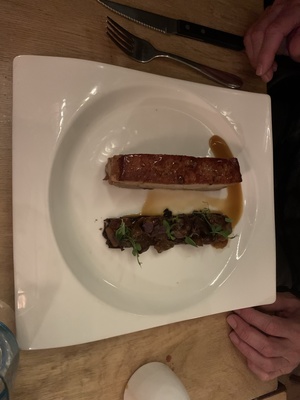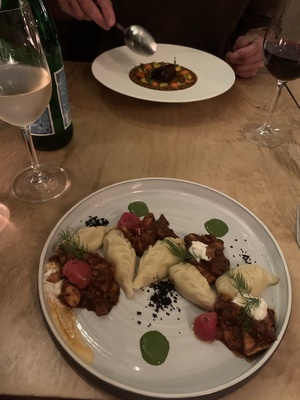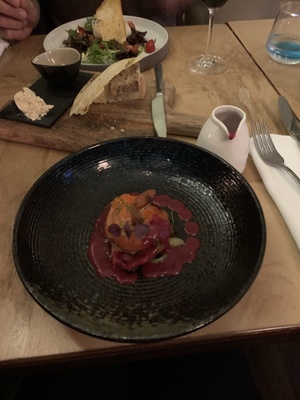 H&R
at 03 October 2020
Verified
---
"Aanrader!"
Zaterdag ihkv Restaurantweek met 5 personen gegeten. Was helemaal goed. Mooie gerechten, fijne bediening en prima sfeer. Aanrader dus!
Ruud
at 27 September 2020
Verified
---
Great food with very nice staff. Excellent dessert!!!
Antonio Henrique Rufino Munhoz
at 26 September 2020
Verified
Scheldestraat 23 1078 GD Amsterdam
About Insieme
At Insieme in Amsterdam you will be taken to beautiful Italy. The passion for cooking and the hospitality is typical for Insieme.
The kitchen serves delicious and healthy dishes prepared with fresh products from farmers and producers from Italy. There is more than enough choice for everyone, and your special wishes are always taken into account. There is also an extensive drinks menu, with the tastiest wines, cocktails and other (typical Italian) drinks.
Are you ready for an evening full of Italian delights? Then book a table at Insieme in Amsterdam!
Reserve a table
Reserve a table