What 5 people say about Bistro C'est Si Bon
Write a review
---
Goed eten, goede bediening en mooie entourage. Precies wat je van een bistro mag verwachten.
Gustaaf
at 18 September 2020
Verified
---
"Heerlijk!"
Heerlijk gegeten!
Bianca
at 10 September 2020
Verified
---
"Gezellige tent, goede prijs-prestatie verhouding"
Lekker gegeten in de Restaurantweek. Mooi opgemaakte smakelijke gerechten. Ook iets geleerd: De langzaam gegaarde kalfswang zou ik niet snel hebben gekozen, onbekend maakt onbemind, het was hartstikke lekker.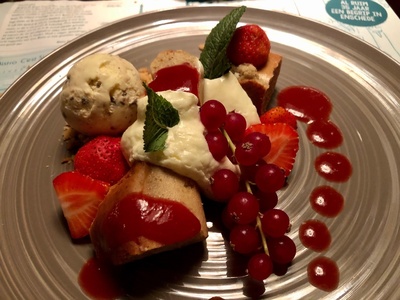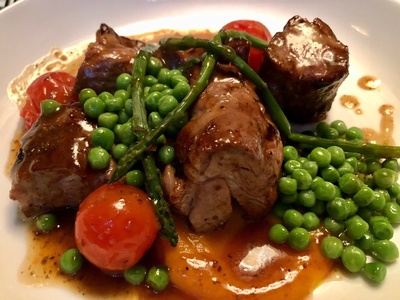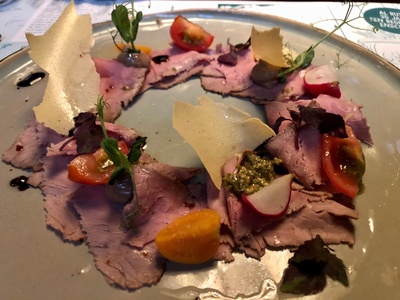 Hans Schoenmakers
at 09 September 2020
Verified
---
"We komen zeker terug!"
Super lekker eten! Het vlees is heerlijk mals en alle sausjes zijn echt om je vingers bij af te likken. Zeker voor herhaling vatbaar.
Sylvana Moes
at 13 August 2020
---
"Topper"
Heerlijk gegeten, en prima bediening!
Dineke Tuininga
at 13 August 2020
Noorderhagen 54A 7511 EM Enschede
About Bistro C'est Si Bon
Bistro C'est Si Bon has been a place to eat since the opening in 1981 for people who want to enjoy a casual and friendly atmosphere. The friendly service and attractive environment ensure that you immediately feel at home. With influences from the classic French kitchen, our chef prepares, together with his team, the most refined dishes. From snails prepared in the traditional way to crispy fried sole and grilled tournedos, you've come to the right place.
Reserve a table
Reserve a table