What 10 people say about Graffiti
Write a review
---
"Heerlijk gegeten "
Super lekker 5 gangen menu gegeten met hele verrassende smaken. Zeker voor herhaling vatbaar!
Armand Winthagen
at 27 September 2020
Verified
---
Genoten van 3 heerlijke, mooi opgediende gangen. Smaken perfect en bediening zeer kundig en vriendelijk. Wel jammer dat er geen brood werd geserveerd bij het voorgerecht en opvallend dat er geen amuse(s) werden opgediend, kleine minpuntjes want verder hebben we genoten, ook van de friandises bij de koffie!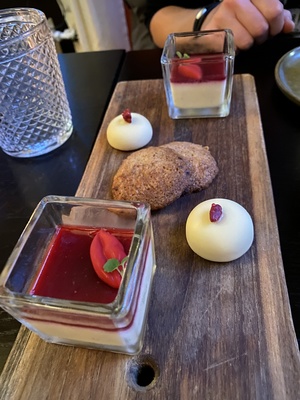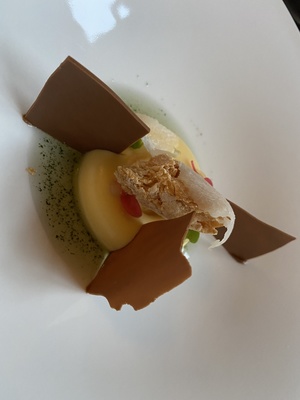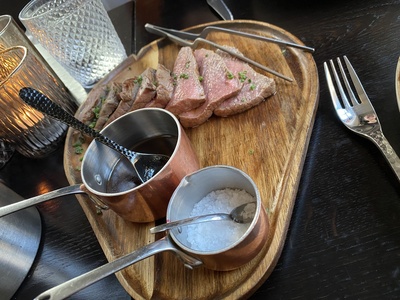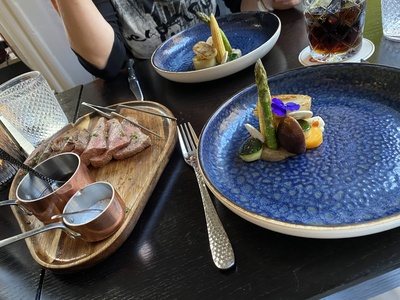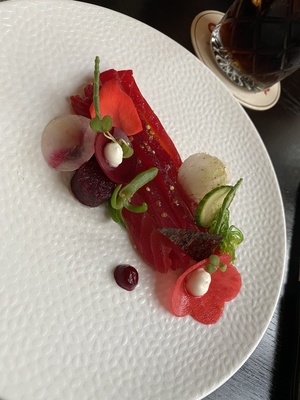 Linda
at 26 September 2020
Verified
---
Vriendelijke en deskundige uitleg van eten en drinken Zeer ontspannen sfeer Zeer veel ruimte tussen de tafeltjes
Bert Hamers
at 20 September 2020
Verified
---
"Super restaurant"
Heerlijk gegeten en gezellige host. Mooi opgemaakt en fijne wijn er bij. Muurschilderingen zijn erg gaaf!
nicky duin
at 19 September 2020
Verified
---
"Lekkee. Verrassend."
Lekker. Net genoeg. Goede prijskwaliteit verhouding.
Jacqueline Smeets
at 19 September 2020
Verified
Laanderstraat 27 6411VA Heerlen
About Graffiti
Restaurant Graffiti is located in cozy Heerle. At restaurant Graffiti they love surprising art on the wall and on the plate. Here you can enjoy delicious creations served with love and passion. Thanks to daily fresh products of the highest quality, every dish is an amazing taste experience.
In addition to the excellent cuisine and sublime service, the beautiful art on a wall creates a relaxed and welcoming atmosphere. In short, all the ingredients you need for an evening of culinary enjoyment!
Reserve a table
Reserve a table