What 23 people say about Restaurant Loca
Write a review
---
"Verborgen juweeltje"
Attente bediening, mooi opgemaakte gerechten en een uitgebreide wijnkaart. Tijdens de Restaurantweek genoten van uitstekend viergangendiner. Ideaal, zo'n goed restaurant zo dichtbij huis.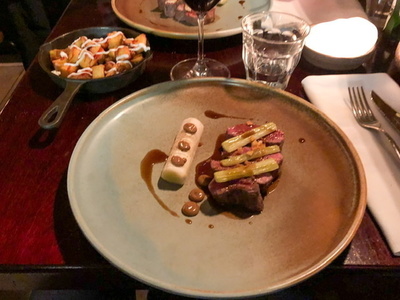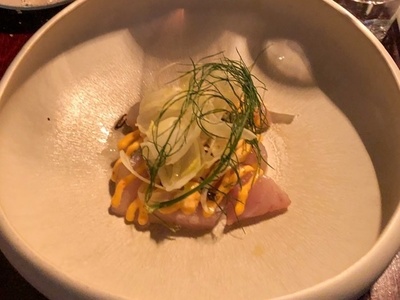 Björn Kummeling
at 12 October 2020
Verified
---
"Aanrader!!"
Heerlijke 3 gangen lunch gegeten.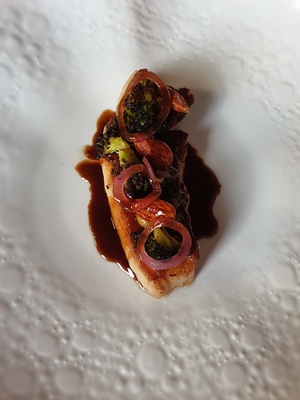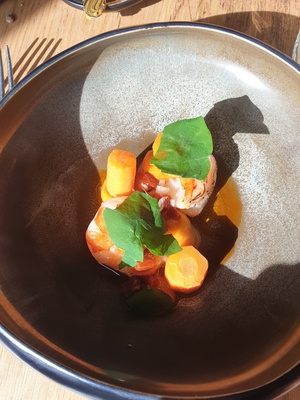 Svdd
at 11 October 2020
Verified
---
Zeer ontspannen sfeer met heerlijke gerechten. We hebben goede wijnadviezen gekregen bij de gerechten! Echte aanrader!!
Carla van der Miessen
at 10 October 2020
Verified
---
"Aanrader"
Heerlijk eten. Verse producten. Mooi gepresenteerd.
Linda brouwer
at 09 October 2020
Verified
---
We hebben onverwachts van een geweldig uitje genoten bij LOCA in Arnhem . Super gegeten en er uitermate gastvrij onthaald. De bediening was er uitstekend !
En wat een smaaksensaties , leuk om beide koks op de achtergrond met veel zorgvuldigheid aan de slag te zien . Kortom een restaurant waar wij zeker nog eens gaan komen wanneer we in de buurt zijn .
Voor ons 5 sterren en welverdiend !
Jan Valkier
at 02 October 2020
Verified
Rosendaalsestraat 279 6824 CH Arnhem
About Restaurant Loca
In the cozy Klarendal, within walking distance from station Velperpoort, is since 13 September 2019 Restaurant Loca located.
A culinary place that is there for conviviality, and wherein the kitchen with a touch of Spanish is cooked. In the restaurant, not only quality comes first, but also a relaxed atmosphere.
Let restaurant Loca culinary pamper by you by the dishes the restaurant has to offer.
Reserve a table
Reserve a table