What 127 people say about Des Indes Restaurant
Write a review
---
"Belevenis"
Was met een vriendin even in een ander tijdperk beland,wat een heerlijke decadente sfeer!alles wat je ziet is mooi en het eten echt perfect,de bediening professioneel met een glimlach vanaf binnenkomst
Pauline Van woerden
at 18 September 2020
Verified
---
Het was geweldig in alle opzichten.
Anja Neeft
at 17 September 2020
Verified
---
Amazing food! One of the best deserts I have ever had!
Marina Steffens
at 17 September 2020
Verified
---
"Great food and service"
Great service, tasty food and lovely setting. A very enjoyable dining experience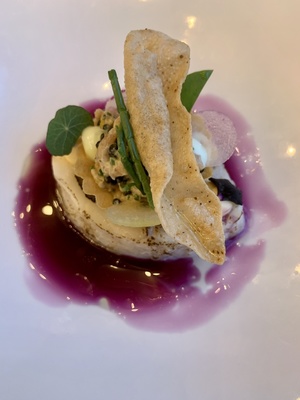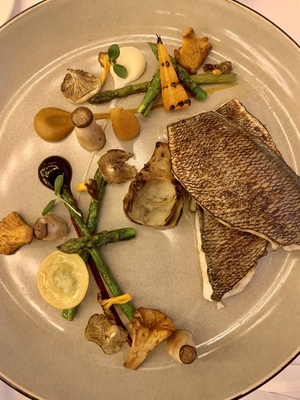 Dinesh Shivananthan
at 16 September 2020
Verified
---
"Een heerlijke belevenis"
Met een vriendelijke ontvangst werden wij naar onze tafel gebracht. Alles zag er keurig verzorgd uit. De service was goed, een prima opvolging van de gangen met duidelijke uitleg. Het eten was mooi opgemaakt, een zeer verfijnde combinatie van compositie, menu samenstelling en smaak. We hebben genoten van een heerlijk diner en een echte belevenis! Onze complimenten!
R. de Wilde
at 16 September 2020
Verified
Lange Voorhout 54 - 56 2514 EG The Hague
About Des Indes Restaurant
Restaurant Des Indes in The Hague belongs to the famous Hotel Des Indes, located at the stately Lange Voorhout and culinary wise one of the best Restaurants in The Hague.
In Des Indes, everyone is welcome to enjoy the finest culinary creations made of top products from Dutch origin. The beautiful Des Indes is without a doubt one of the most excellent restaurants in The Hague, and a place to discover 'new luxury dining' in a historic setting.
Reserve a table
Reserve a table