What 45 people say about Cabillaud
Write a review
---
"Culinair eten"
Jammer dat je niet 1 of 2 tafelheren/dames hebt. Wij hebben minstens 4 verschillende bedieningsmedewerkers aan onze tafel gehad. Dit maakt het heel onpersoonlijk en was ons inziens niet nodig.
De sfeer is goed en gezellig, maar veel tocht, waardoor het soms een beetje onaangenaam voelde.
Eten was top!!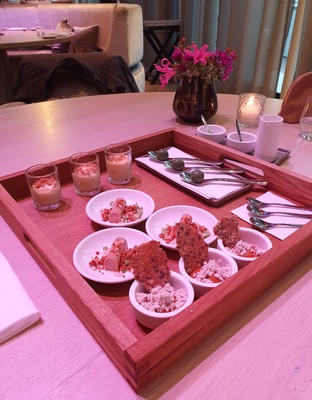 Jolanda Schoenmakers
at 10 October 2020
Verified
---
Tijdens mijn vakantie in Limburg bij Cabillaud aangeschoven. Wat een verwennerij op hoog niveau! De ene na de andere smakelijk verrassing op tafel. Verfijnde smaak combinaties en een fijne bediening. Helaas is de afstand naar Venlo te ver voor "even" ergens gaan eten, anders ging ik direct weer.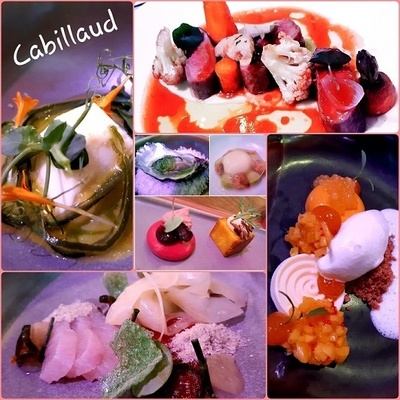 Yvonne v G
at 08 October 2020
Verified
---
Het eten was heerlijk! Mooie en verrassende gerechten. Er is veel zorg aan besteed.
Marij
at 05 October 2020
Verified
---
Heerlijk gegeten, gerechten zien er erg goed verzorgd uit! Aanrader
Wilmy Alings
at 04 October 2020
Verified
---
in een woord : perfect
Jose Siemes-Holla
at 01 October 2020
Verified
Oude Markt 30 5911 HH Venlo
About Cabillaud
The most beautiful culinary place on the Meuse can be found at restaurant Cabillaud. Chef Eric Arts prepares the most creative dishes and has an eye for detail. Exciting and unexpected combinations of flavours are turning these dishes into a true spectacle. The terrace overlooking the Meuse makes your experience even more beautiful. A hidden gem in Venlo that you won't easily forget!
Restaurant Cabillaud surprises its guests with pure and beautiful dishes in an atmospheric atmosphere. Imagine yourself in Ibiza, where you can enjoy luxury and Cote d'Azur.
Reserve a table
Reserve a table