What 7 people say about Atithi Delft
Write a review
---
"Niet bijzonder maar ok."
Eten was ok, kan mooier geserveerd worden. De locatie is zeker niet aantrekkelijk ( snelweg )dus de sfeer ook niet bijzonder. Niet verkeerd maar geen 2de keer waard.
AG
at 04 March 2020
Verified
---
Lekker eten!
Sharien
at 22 February 2020
Verified
---
Wij zijn uiteindelijk toch naar Atithi in Rotterdam gegaan. En heerlijk gegeten! Super lief personeel en leuk en gezellig vol restaurant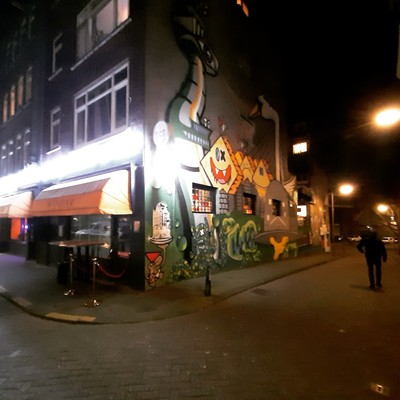 Kers
at 08 February 2020
Verified
---
"Atithi diner"
The meals were delicious like always !
Service was right and to good.
I will recommend this restaurant to other people's.
Jayant Jawalapersad
at 02 February 2020
Verified
---
Het eten was lekker. Portiegrote goed. Sfeer was vreselijk. Gewoon geen sfeer. Totaalplaatje was niet indrukwekkend.
Rik Grimbergen
at 24 December 2019
Verified
Rijksweg A13 202 2629 HA Delft
About Atithi Delft
You can enjoy Indian cuisine at restaurant Atithi in Delft. The menu reflects all the delicious dishes from every corner of India, made to perfection and authentic in taste. They serve chola bhatura from the North, masala dosa from the South, royal thalis from the West and herbal tea from the East of India.
The cuisine of Atithi is largely based on nature-loving, authentic Indian recipes from the chef Ravindra Pratap Singh.
Reserve a table
Reserve a table