What 225 people say about Taste!
Write a review
---
Heerlijk gegeten, echt smaak explosie, uitstekende bediening en prettige sfeer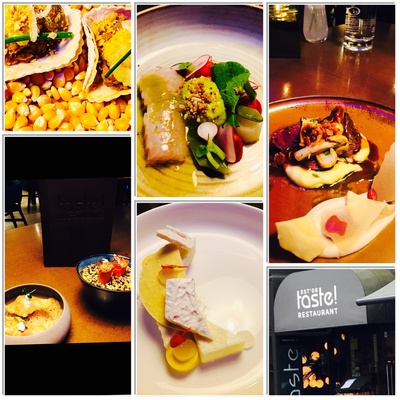 Ilona Verbeek
at 15 October 2020
Verified
---
Gezellig personeel, heerlijk eten
Samantha Guns
at 06 October 2020
Verified
---
Heel lekker gegeten en goede service
Nicole
at 02 October 2020
Verified
---
Vijfgangen menu gehad: een aanrader!
Victor Gijsbers
at 02 October 2020
Verified
---
Top
S.A.C.H.A. haans
at 30 September 2020
Verified
Heuvel 37 5038 CP Tilburg
About Taste!
Restaurant Taste! is located in the basement of Mercure Hotel Tilburg Centrum, at the Hill in Tilburg.
Eating at Restaurant Taste! is a culinary experience. Stimulate your senses in an intimate environment and let yourself be pampered by culinary hospitality. An evening at Restaurant Taste! means optimal enjoyment in a trendy and hospitable environment. Anyone with a preference for pure food and drink will feel right at home. Taste! serves exclusive and refined dishes, where taste and experience are central. Each and every one of them is mouth-watering and a feast for the eyes.
With seasonal products from honest, local suppliers, the kitchen brigade ensures that taste is the essence of every dish.
Reserve a table
Reserve a table