Free cancellation
Book your table now with free cancellation.
What 147 people say about De Witte Zwaan
9.4
Based on

147

reviews.
98% of the guests recommend this restaurant.
Write a review
---
"Een feestje !!!!"
Geweldige lunch…..heerlijk , smaakvol, alles tot in de puntjes verzorgd !!! Keuze uit extra gangen van oesters tot kaasplank.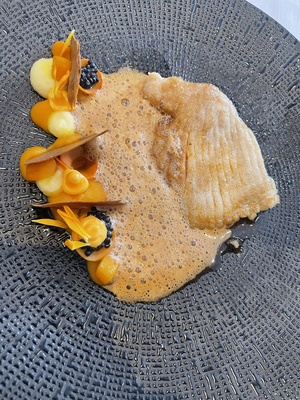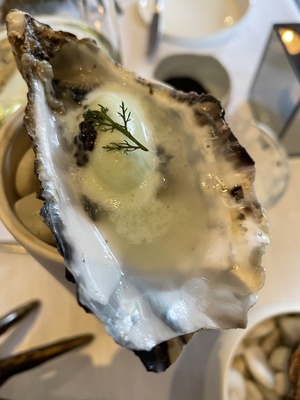 A Marcelis
at 17 September 2021
Verified
---
"Lunch bij De Witte Zwaan"
Weer verrassende amuses en heerlijke oesters. De tartaar van watermeloen was geweldig en de rogvleugel mooi. Tot slot 5 heerlijke, Nederlandse kazen. We hebben zeer genoten!!
Riek van Haarlem-Smits
at 07 September 2021
Verified
---
"Heerlijke lunch"
Een echte aanrader!
BE
at 20 August 2021
Verified
---
Leuke orginele gerechten, top van smaak. Door eigen toedoen de kosten flink laten oplopen ondanks de actie van de Restaurant Week. De 'Prijs/Kwaliteit' viel daarom wel een beetje tegen. Restaurant miste sfeer en bedienend personeel was kundig, maar droeg tevens niet bij aan een prettigere sfeer. Leuke ervaring, maar het blijft voor ons bij één bezoek.
Kalum van Oudheusden
at 05 October 2020
Verified
---
Weer heerlijk verwend tijdens de restaurantweek. Mooie amuses en fantastische gerechten. Altijd een feestje om hier te zijn!
Liefhebber
at 03 October 2020
Verified
Dorpsstraat 8 3732 HJ De Bilt
About De Witte Zwaan
Cuisine: French
Restaurant de Witte Zwaan, located in the 'old village' of De Bilt, is a delicious restaurant. Hospitality is highly valued and you will notice it! The menu is inspired by modern French cuisine. The fresh ingredients come from local producers. The amazing wines from countries all over the world complete the heavenly dishes. Do you also want to be pampered for an evening? Then come quickly to the Witte Zwaan.
Reserve a table
Reserve a table