Deal

Delicious 3 course surprise dinner at home!

€35
Support restaurant De Provenier at this difficult time and enjoy a culinary delicacy in your own home!
Due to the closure of the catering industry, we are currently unable to join restaurants. That is why restaurant De Provenier provides a great 3 course dinner for at home.
Restaurant De Provenier prepares a fantastic menu with a lot of love, care and especially delicious ingredients. Order this great dinner now and enjoy a unique culinary experience at your own dining table.
How does it work?
The starter and dessert are cold and the main course can be warmed up at home.
For delivery:
- You live within a radius of 5 km.
- Order your dinner before 16:30 in the afternoon, get it delivered by the restaurant between 17:00 and 20:00.
Please note: Would you like to order dinner for Christmas? Dinner can be delivered or picked up on Thursday 24 December from 11:30-19:00 or on Friday 25 December from 11:00-15:00.
- Please enter your address in the 'remarks' field for delivery and possible allergies.
- Payment by means of a payment request.
- Menu price is excluding delivery costs € 2,50.
For pick-up:
- Order your dinner before 16:00 in the afternoon, pick it up at the restaurant between 17:00 and 20:00.
- Payment via a payment request
Beverages:
- Luxury wine € 22,50
- House wine € 15
Reserve a table
Reserve a table
Reservable till 30 April 2021
Not in combination with other offers
The price of the deal is per person
Only valid for online reservations through www.diningcity.nl
What 159 people say about De Provenier
Write a review
---
Gerechten waren lekker en goed van smaak
CdK
at 20 September 2020
Verified
---
Heerlijk gegeten, voor ons een nieuwe plek waar ze ook goed letten op allergieen (gv in mijn geval), waar ze aandacht voor je hebben en bijzondere smaakcombinaties serveren. Het was een heerlijke avond een super ervaring die bijblijft. Bedankt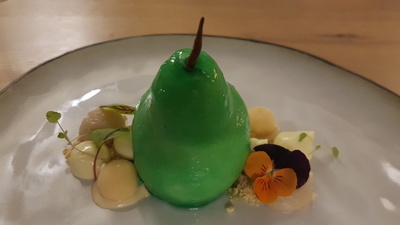 Monique
at 20 September 2020
Verified
---
"Heerlijk gegeten"
Prachtig restaurant met vriendelijk personeel. Elk gerecht was een plaatje om te zien en heerlijk om op te eten!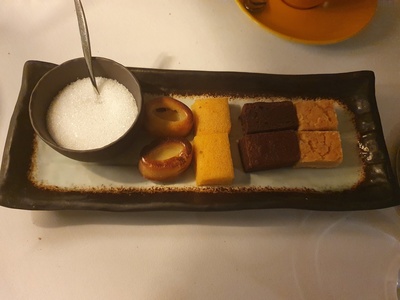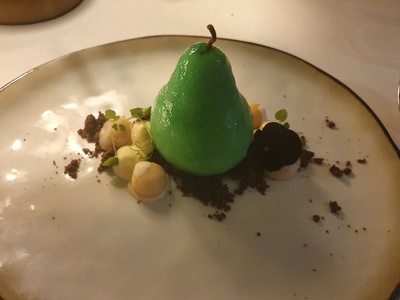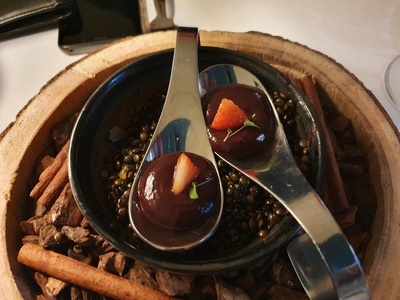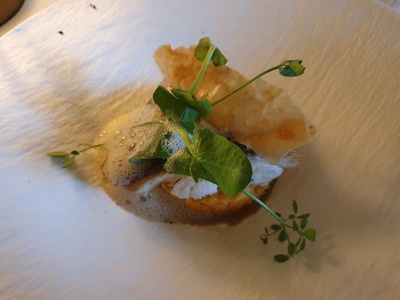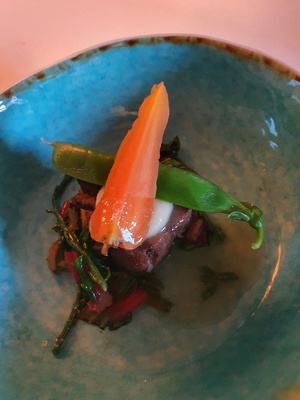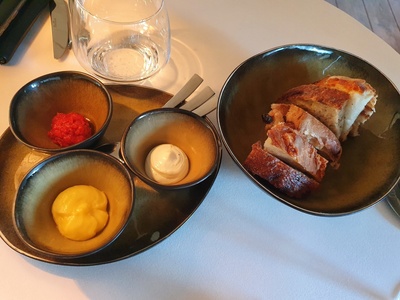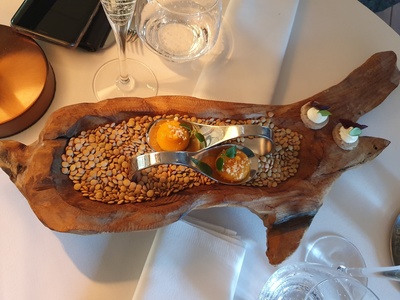 Samorah Oelen-Pigot
at 20 September 2020
Verified
---
Was zeer goed! Echt een aanrader! Goede bediening en fantastisch gerechten.
Saskia
at 20 September 2020
Verified
---
"Ja hoor gewoon goed"
Heerlijk gegeten enige commentaar is dat het voorgerecht wel erg klein was en er geen amuse van af kon. Verders heerlijk gegeten en vriendelijk geholpen. Wijn was ok niet subliem maar gewoon goed.
Joan Bunt
at 19 September 2020
Verified
Overschiesestraat 7 3111 GB Schiedam
About De Provenier
Restaurant De Provenier in Schiedam is the right place to really enjoy an evening. The fantastic historic building gives a unique atmosphere. The interior of the restaurant is modern and radiates a lot of warmth. The chef and his team are inspired by modern French cuisine. Their culinary delights are prepared with the freshest and purest products. The presentation on the board is also beautiful in a word. Do you want to enjoy all the beauty that De Provenier has to offer? Then come quickly.
Reserve a table
Reserve a table