What 90 people say about Auberge De Rousch
Write a review
---
Alles was prima bediening was zeer vriendelijk
Will Erkens
at 16 March 2020
Verified
---
samen met mijn zusje heerlijk gegeten, was de eerste keer bij jullie, en smaakte zeker naar meer.
Gezellig restaurant en goede service, vriendelijke bediening
patricia franssen
at 15 March 2020
Verified
---
Sfeervolle ambiance en lekker eten
Geregelde gast
at 09 March 2020
Verified
---
Uitstekend!
Nico Klein
at 28 February 2020
Verified
---
Prima eten en bediening in een gezellige sfeer.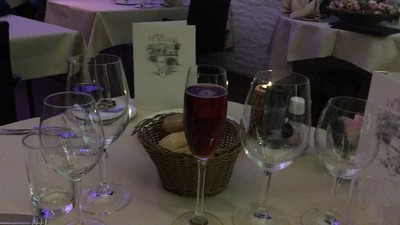 Robert
at 15 February 2020
Verified
Kloosterkensweg 17 6419 PJ Heerlen
About Auberge De Rousch
You can enjoy a special menu at Restaurant Auberge De Rousch in Heerlen. The atmosphere in the old inn is relaxed and relaxed. Hospitality is always at number 1: you get the space you are looking for. The kitchen team combines traditional Burgundian cuisine with modern insights. The large and small cards are therefore extremely versatile and have something for everyone. The dishes on the menu are often seasonal. Be surprised by the chef and his kitchen team!
Reserve a table
Reserve a table