What people say of Auberge De Rousch
Write a review
---
Prima eten en bediening in een gezellige sfeer.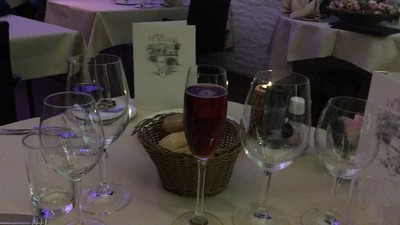 Robert
at 15 February 2020
Verified
---
Het eten was heerlijk en veel.
Alleen de combinatie vlees en vis vind ik persoonlijk niet zo goed.
Ramon Yanez
at 26 January 2020
Verified
---
"Uit eten in stijl?"
Dit restaurant heeft een prachtige inrichting en uitzicht naar buiten. De bediening is top en de sfeer prettig.
Alanga
at 15 January 2020
Verified
---
Mooie locatie. Prettige bediening. Eten goed verzorgd en lekker. Zeker voor herhaling vatbaar.
I.
at 05 January 2020
Verified
---
"30 December etentje Trouwdag"
Super gegeten,uitstekend bediend en geweldige ambiance is een aanbeveling
Wiel Krewinkel
at 31 December 2019
Verified
Kloosterkensweg 17 6419 PJ Heerlen
About Auberge De Rousch
You can enjoy a special menu at Restaurant Auberge De Rousch in Heerlen. The atmosphere in the old inn is relaxed and relaxed. Hospitality is always at number 1: you get the space you are looking for. The kitchen team combines traditional Burgundian cuisine with modern insights. The large and small cards are therefore extremely versatile and have something for everyone. The dishes on the menu are often seasonal. Be surprised by the chef and his kitchen team!
Reserve a table
Reserve a table