What 169 people say about De Oude Apotheek
Write a review
---
We hebben voortreffelijk gegeten bij de Oude Apotheek. Voorgerecht was vis. Ik had vooraf vergeten aan te geven, dat mijn man geen vis lust. Bij de kok werd nageveaagd of het nog omgezet kon worden. Dat was geen probleem. Keurige opgediend en goede uitleg over de smaken en wijnadvies. Service was uitstekend. Absoluut een aanrader om bij de Oude Apotheek te gaan eten!
Annemarie
at 10 October 2020
Verified
---
Prima gegeten
Mrjln
at 01 October 2020
Verified
---
Heerlijk gegeten in een sfeervolle ambiance
Vriendelijk en vlot personeel.
Karin
at 28 September 2020
Verified
---
"Top avond"
Heerlijk gegeten met attente en vriendelijke bediening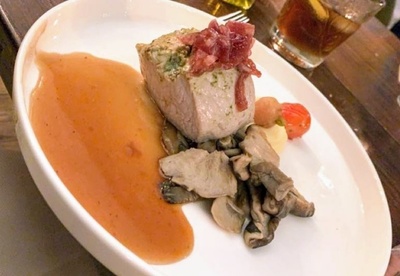 Janette
at 26 September 2020
Verified
---
"Zoals altijd heerlijk"
Restaurantweek menu zoals altijd weer top!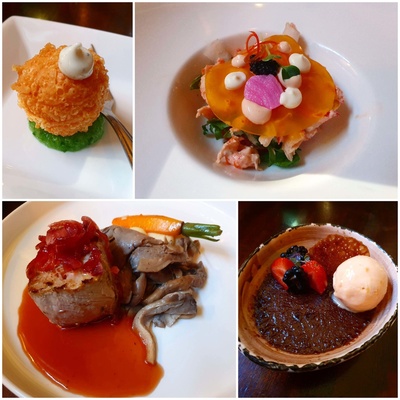 Ed Payne
at 21 September 2020
Verified
Teylensstraat 4 7581 AH Losser
About De Oude Apotheek
In the center of Losser, you will find the unique restaurant De Oude Apotheek. The historic building, 'Het Teylershuis', has beautiful decor that will allow you to experience a great afternoon or evening. After a long day, this is the place to ideally escape from your surroundings and quietly relax by the fire in the restaurant.
When the weather is nice, when you are in the area, you can sit on the terrace where coffee or tea will be served for you. The choice is wide, so you can choose from a particularly large number of dishes on the menu. Seasonal specialties are also served.
Come enjoy the unique creations of restaurant De Oude Apotheek!
Reserve a table
Reserve a table