What 1169 people say about De Jonge Dikkert
Write a review
---
Hoogstaand gegeten. Plaatjes om te zien en in elke hap zat een nieuwe smaakbeleving waarin verschillende smaken zich mengden. Geweldig!
Het personeel was zeer vriendelijk en gastvrij wat het verblijf extra aangenaam maakte. De ambiance noem ik relaxed chique. Wij komen er zeker terug!
MonVo
at 24 September 2020
Verified
---
Heerlijk gegeten, gezellige service en prachtige ambiance.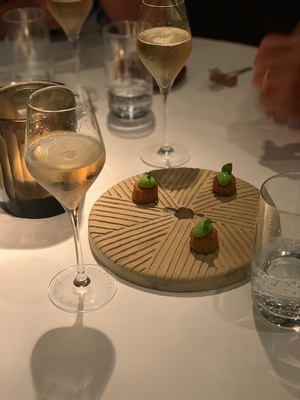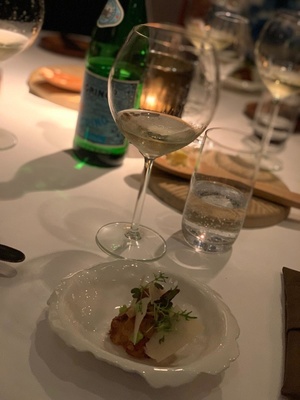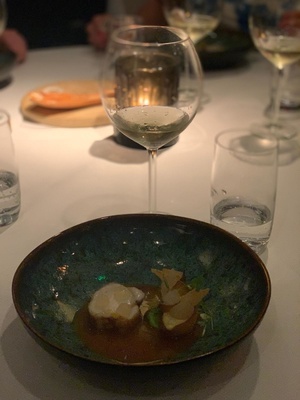 Jacq Van Der Laarse
at 23 September 2020
Verified
---
Verrassende combinatie van smaak en textuur!
JD
at 23 September 2020
Verified
---
Lekkere en mooie gerechten. Fijne avond geweest!
Jacqueline Vroegop
at 21 September 2020
Verified
---
"Elke gang een feestje"
Fantastisch eten elke gang een ontdekking van puur genot, zelden zo lekker gegeten. Bediening top en zeer vriendelijke. Komt zeker een herhaling.
Walter
at 21 September 2020
Verified
Amsterdamseweg 104a 1182 HG Amstelveen
About De Jonge Dikkert
Restaurant De Jonge Dikkert in Amstelveen is located in a typical Dutch sawmill from 1672. The characteristics and unique elements of the mill have been incorporated into the modern interior. Restaurant De Jonge Dikkert also has a spacious bar and a large sunny terrace. At De Jonge Dikkert we cook with what the country has to offer. The aim is to get eighty percent from Dutch soil and from Dutch waters. Unexpected and surprising combinations of pure ingredients. The kitchen is characterized by words: Authenticity, sustainability, and health. The culinary creations of the chef are simple but oh so well executed. Book a table quickly and experience the purity at De Jonge Dikkert!
Reserve a table
Reserve a table