What 54 people say about Vane
Write a review
---
"Top locatie met geweldige service"
Heerlijke avond gehad met super fijne bediening ondanks alle nieuwe maatregelen.
Complimenten voor het hele restaurant. En wat een uitzicht!
Dirk-Jan van Soelen
at 08 October 2020
Verified
---
Wat een verrassend lekker eten! De ontvangst en het uitzicht zette de sfeer. De maker van een gerecht presenteerde dit aan tafel waardoor de bediening een nieuwe dimensie kreeg. Kortom een heerlijke avond.
Erica
at 05 October 2020
Verified
---
Ontzettend genoten van de creatieve keuken van kok Casimir en zijn team. Ook de wijnen waren overheerlijk bij de gerechten! Relaxte bediening met humor en aandacht voor de gasten. Prachtig uitzicht over Eindhoven op de 13e verdieping. Dikke aanrader!!!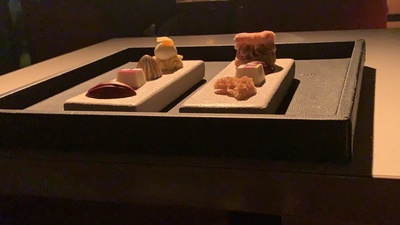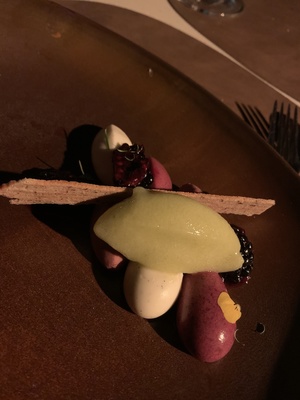 Martine
at 01 October 2020
Verified
---
"Super! 😁"
Een topavond gehad met waanzinnig uitzicht!
Missmissoni
at 28 September 2020
Verified
---
Top eten op letterlijk een top locatie!
Bram Sauer
at 27 September 2020
Verified
Vestdijk 5 5611 CA Eindhoven
About Vane
Restaurant VANE is located on the top floor of the Groene Toren in Eindhoven. VANE is the highest located restaurant in Eindhoven with a magnificent view of the entire city! VANE is, therefore, the hotspot of Eindhoven. The Chef is inspired by ingredients and spices from all over the world. The culinary dishes will surprise and surprise you 100%. You can also enjoy the excellent cocktails in the VANE sky bar. VANE is certainly the gastronomic highlight of Eindhoven. Get to know VANE restaurant now and be pampered!
Reserve a table
Reserve a table