Aan het Bosch
94%
Private Dining in your hotel room including breakfast

€107.80

€93.50
Reserve a table
Deal

Private Dining in your hotel room including breakfast
Hotel huize Koningsbosch in Castricum is the ideal location for pure relaxation in nature or to enjoy the beach. Especially during this bizarre period, the hotel offers a wonderful private dining experience in your hotel room.
What does the package include? Enjoy a 3 course Chef's menu Take Away. Chef cook Natasja Wensink has put together a Take Away menu that is just as tasty as in the restaurant. The choice is fish, meat or vegetarian. This menu is wrapped in Take Away packaging and brought to the hotel room door, after which the enjoyment can begin. The dinner can be extended with an extra course for an even greater culinary experience. As soon as permitted, they will be happy to welcome you for a delicious dinner in the restaurant.
The next morning you will receive a Take Away breakfast box for your room or you can take it to the beach.
Discover, enjoy and unwind during the fantastic 3 course Private Dining including overnight stay in a Deluxe Room and breakfast, now for only € 93.50 p.p.
- One night in a comfortable Deluxe Room. To be booked per 2 persons. In the room a romantic covered dinner table is waiting for you.
- Free walking map and walking suggestions from the staff of Hotel Huize Koningsbosch.
- 3 course Chef's menu Take Away.
- Take Away breakfast box.
- An upgrade to a Suite with bathtub is possible at extra cost if available.
- This arrangement is based on availability. Your reservation is not final until you have received confirmation from the hotel.
- The hotel is only for adults, pets are not allowed.
- A surcharge of 25 euro p.p applies on 31 December.
- Excluding tourist tax a 1.80 euro p.p.p.n
Reserve a table
Reserve a table
Reservable till 16 May 2021
Not in combination with other offers
The price of the deal is per person
Only valid for online reservations through www.diningcity.nl
What 47 people say about Aan het Bosch
Write a review
---
"Genieten"
Heerlijk 4 gangen menu met wijnarrangement. Leuk op de kamer elk half uur volgend gerechtje. Erg goed eten.
Folkert Van Ewijk
at 14 March 2021
Verified
---
Bijzonder gezellig en sfeervol verblijf met heerlijk diner.
Elisabeth van Lier
at 04 December 2020
Verified
---
"Fantastische locatie en heerlijk eten! "
Een heerlijk verblijf gehad met een heerlijk diner! Ook de omgeving is prachtig, we hebben heerlijk gewandeld in de duinen.
Petra
at 28 November 2020
Verified
---
"AANRADER!"
Warm welkom, lekker de open haard aan. Gezellige lobby, lekkere koffie en thee. Fijne kamer, knisperend wit linnen en fijne accenten, mooie badkamer. Heerlijk gegeten (6 gangen met amuse), goede begeleidende wijnen. Wat een rust en binnen een paar stappen midden in het bos. Lekker ontbijt, alles erop en eraan. Twijfel niet, gewoon doen, aanrader!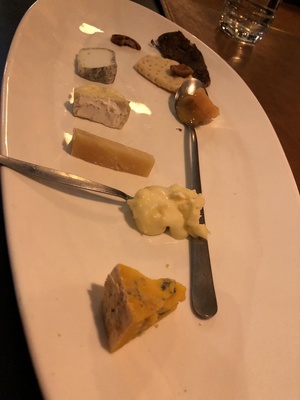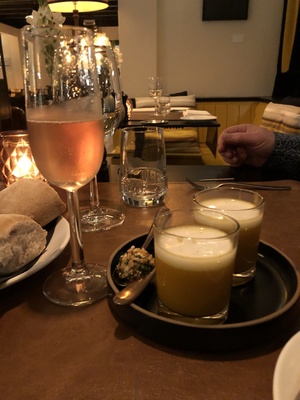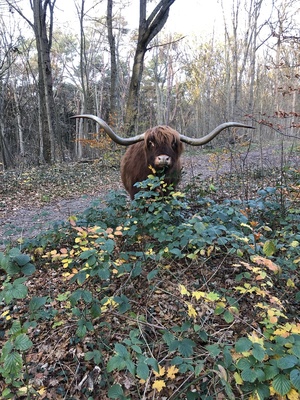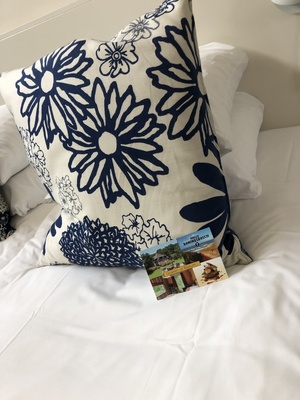 Anoniem
at 26 November 2020
Verified
---
Uitstekend hotel met dito eten. Van slapen, ontbijt, lunch en diner waren prima. De wijnen waren goed en betaalbaar, kortom voor herhaling vatbaar.
Luc Scholte
at 22 November 2020
Verified
Heereweg 84 1901 ME Castricum
About Aan het Bosch
Restaurant Aan het Bosch in Castricum; the perfect place to relax and enjoy fantastic dishes after a wonderful walk in the woods or on the beach. This warm and attractive restaurant is a place for everyone to relax and unwind.
The knowledgeable and friendly team completes the experience. Chef Natasja Wensink and her team prepare special taste sensations using fresh organic products from the region. The service team completely pampers you so that you only have to enjoy yourself.
Taste the love for cooking that has been translated into balanced taste sensations. Surprising and progressive. You can taste this in every dish.
Reserve a table
Reserve a table