What 91 people say about Eethuys 1535
Write a review
---
Heerlijk gegeten. Verschillende gerechten geproefd. zeer uiteenlopende smaken. Mooie presentatie en vriendelijke bediening.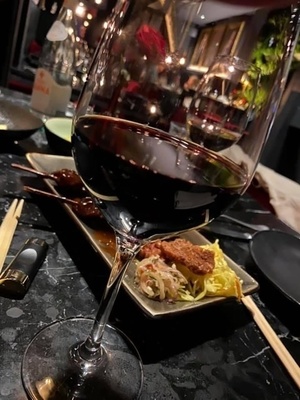 Ingrid Cloosterman
at 20 September 2020
Verified
---
Top!
Anthony Maat
at 19 September 2020
Verified
---
Heerlijke smaken, perfecte bediening, leuke sfeer. Al vaker zo ervaren maar ook nu weer top!
John
at 13 September 2020
Verified
---
"Shared dining"
Voor de tweede keer hier gegeten en echt een aanrader. Wat ons betreft echt waar voor het geld. Service is ook goed.
R en R
at 13 September 2020
Verified
---
"Heerlijk gegeten, mooi restaurant, vriendelijke bediening"
Wij hebben heerlijk gegeten. Voor het bedrag kregen we echt enorm veel eten. De bediening legde ook telkens uit wat we kregen, nog leerzaam ook. Aanrader.
Tim
at 10 September 2020
Verified
Torenstraat 11 4811 XV Breda
About Eethuys 1535
Eethuys 1535 in Breda is an Asian fusion gastrobar. The restaurant has a cozy and intimate atmosphere. The kitchen offers an exciting combination of flavors from the East and South of America. Especially the Peruvian influences can be tasted in the delicious dishes. A mix of trendy and classic! Enjoy shared dining with the people you love. Come quickly to Eethuys 1535 and be surprised.
Reserve a table
Reserve a table