Free cancellation
Book your table now with free cancellation.
Deal

Amazing 5 course Michelin dinner
"Nature rules, I try to follow her, she determines the quality and I the taste. As a chef, I like to add my personal taste with a preference for fresh tones, acids and spices. They will therefore always be used in my dishes, whether they are recognisable or not. - Jacob Jan Boerma.
Jacob Jan Boerma draws on a blank canvas in The White Room. With respect for the beautiful ingredients of the Netherlands, he follows influences from all over the world in a pure, honest and clean cuisine. Ingredients are given a refined and accessible style in his recipes. Dishes that contain all the sensory possibilities of taste: sour, bitter, fresh, sweet. At The White Room, everyone can have a culinary experience.
The team that carries out his vision in Amsterdam is led by Chef de Cuisine Randy Karman and Maître Bram Hommes.
Randy has put all his creativity into his own hands and loves to surprise you with his signatures!

Especially for Diningcity, The White Room* has put together a 5-course Michelin Culinary dinner for only
€ 62,50
Note: The number of tables is very limited so book in time!
Reserve a table
Reserve a table
Reservable till 31 October 2021
Not in combination with other offers
The price of the deal is per person
Only valid for online reservations through www.diningcity.nl
What 145 people say about The White Room by Jacob Jan Boerma*
9.3
Based on

145

reviews.
97% of the guests recommend this restaurant.
Write a review
---
Eten fantastisch 🤩 super fijne attente bediening. De omgeving stijf kleurloos ik zou bloemen plaatsen om het wat sfeervoller te maken.
Annie van den Eijkhoff
at 01 October 2021
Verified
---
Top eten, profressionele en prettige bediening
Hans Mulder
at 30 September 2021
Verified
---
We enjoyed our evening there very much!Quick and nice service,great
and friendly atmosphere
Mila Shilova
at 24 September 2021
Verified
---
Onze keuze 5 gangen (zonder wijn arrangement). Hieraan gingen diverse amuses voor af. Voor ons waren de 5 gangen voldoende. Voor "groot" verbruikers meer richting nouveau cuisine.De gerechten waren werkelijk subliem. Geweldige smaaksensaties en kwalitatief hoog. Onze complimenten voor de keuken! Service 10 en voor fijnproevers een aanrader. Maar dat wisten we al.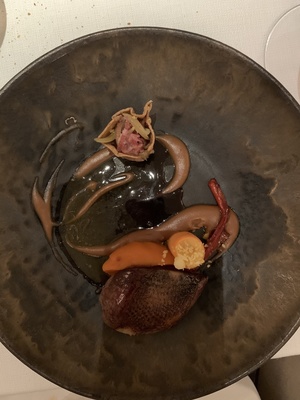 Koen Liem Winterkamp
at 22 September 2021
Verified
---
Genoten!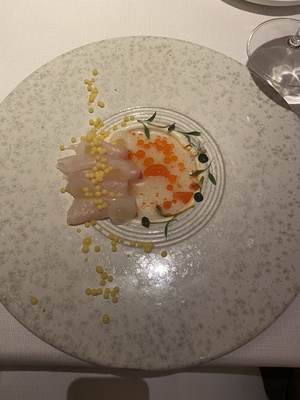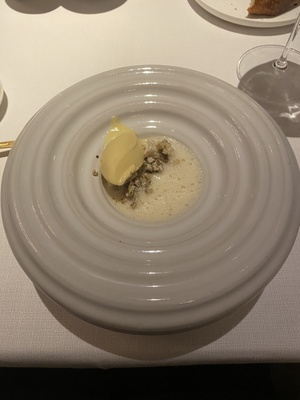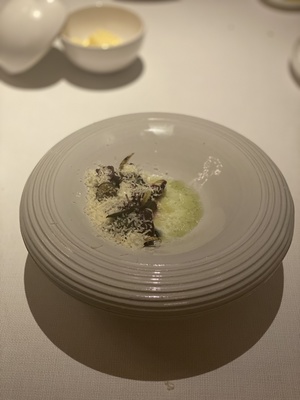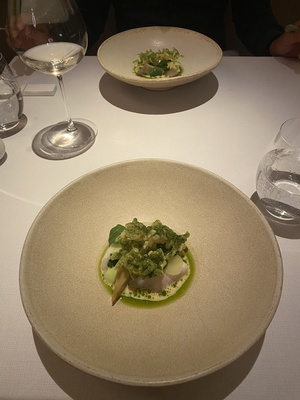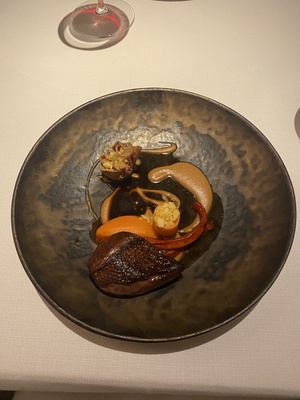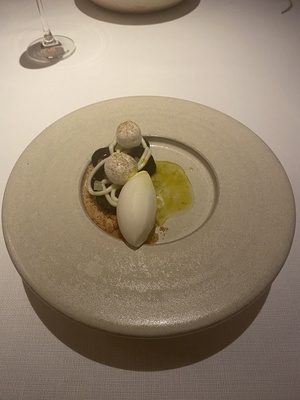 k
at 19 September 2021
Verified
About The White Room by Jacob Jan Boerma*
Cuisine: French, International
The White Room* by Jacob Jan Boerma is the Michelin star fine-dining restaurant of NH Collection Grand Hotel Krasnapolsky. The hotel is located on the Dam with a beautiful view of the Palace in the bustling centre of Amsterdam.
The name The White Room is derived from the historic name 'De Witte Zaal' (The White Room) that was given the space when it opened in 1885. The current restaurant is considered to be the oldest restaurant in Amsterdam where original styles are still preserved. Thanks to the refined and modern styling, history and present are seamlessly connected here.
3* Michelin Chef Jacob Jan Boerma, known from 'De Leest***', is head of the White Room team. Under his signature, you will find the young yet experienced Chef de Cuisine Randy Karman. The beautiful ingredients and the fresh style of Karman ensure a perfect combination with the sour flavours and spices that Boerma is known for.
The White Room* brings an elegant but accessible cuisine that builds on products in their optima forma. Maître Bram Hommes guarantees an extraordinary service in addition to the culinary experience. Sommelier Isabel van Bueren informs you with passion about the wine offerings of The White Room.
The restaurant was awarded 1 Michelin star in 2017 and has 15 Gault&Millau points.
Reserve a table
Reserve a table