What 191 people say about Soigné*
Write a review
---
"Een topavond !"
We hadden het 6 gangen menu en elke gang was een feestje. Mooi uitgebalanceerde smaken. Keurige porties. Verrassende bijpassende wijnen met een Portugees accent. Beter dannooit vonden wij
Leonard Van der Hoeven
at 02 October 2020
Verified
---
Wat is dit super genieten. Smaak sensaties ongelofelijk en geweldig wijnarrangement.
E.
at 30 September 2020
Verified
---
Heerlijk eten, mooi wijnarrangement en goede ambiance.
Amel Klokman
at 26 September 2020
Verified
---
Heerlijk gegeten. Absoluut een aanrader.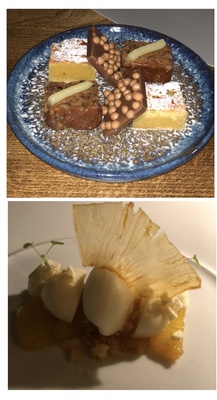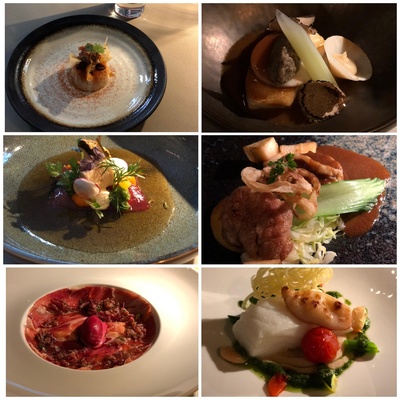 Danielle Smink
at 25 September 2020
Verified
---
"Aanrader"
Mooi opgemaakte borden, alles was even lekker. Vriendelijke en attente bediening, ongedwongen en gemoedelijke sfeer. Een aanrader dus in alle opzichten.
Brigitte
at 25 September 2020
Verified
Kapelstraat 16 1404 HX Bussum
About Soigné*
In the historic heart of Bussum you will find the cosy living room restaurant Soigné. An intimate atmosphere and culinary creations meet in restaurant Soigné.
Soigné exudes passion and perfection and everything is always taken care of down to the last detail. Through love for the profession and personal attention, they guarantee top quality.
The passionate kitchen team is led by chef and co-owner Dennis Jong. The kitchen can be described with keywords such as fresh and pure. Beautiful creations are made by respecting nature and the seasons.
In 2007 Frank Velthuyse stepped into a new adventure together with Dennis and started his career at Soigné as a maître.
At Soigné, the flavours are familiar, but they still amaze thanks to the contemporary approach of chef Dennis Jong. Come and experience it for yourself and enjoy the delicious dishes in an intimate atmosphere.
Since 2010 restaurant Soigné has a Michelin star. Soigné is still the only restaurant in 't Gooi with a Michelin star and has a total of 13.5 Gault&Millau points.
Reserve a table
Reserve a table