What 32 people say about Evin
Write a review
---
"Prima "
Alles was prima
Marieke Potjer
at 01 September 2020
Verified
---
"Lekker veel eten, prima!"
Erg lekker gegeten, vooral de variëteit in de voorgerechten waren prima. Zeker een aanrader!
Myrthe van Buizen
at 02 August 2020
Verified
---
Gezellig, aardige mensen en heerlijk eten, gewoon goed!
rudolf dieben
at 09 March 2020
Verified
---
Zeer slechte döner! Geen bier op de tap. Kwaliteit van het eten, ook van de mezze is ver onder de maat. Niet vers. Interieur doet wel gezellig aan, daar is niets mis mee.
Yvonne
at 07 March 2020
Verified
---
Goed eten en vriendelijke bediening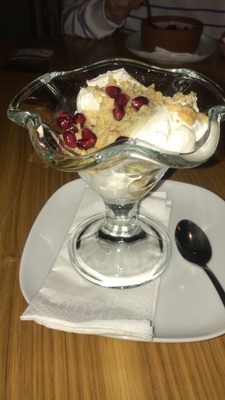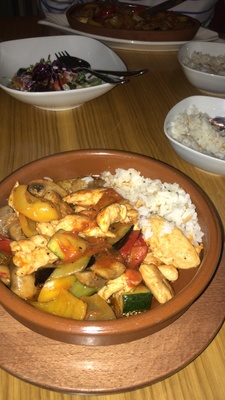 Esther
at 06 March 2020
Verified
Bergweg 313B 3037 EN Rotterdam
About Evin
Turkish pride
Evin is the place in Rotterdam where exotic and age-old recipes with local ingredients are transformed into breathtaking dishes. The owner and chefs pay a lot of attention to both work in the kitchen and on the restaurant floor. Guests will get a unique Turkish dining experience here, an experience that they will not soon forget. Absolutely worth a visit!
Reserve a table
Reserve a table