What 51 people say about Gauchos Den Haag
Write a review
---
het vlees was goed en dessert was zo lekker, ben nooit zo dol op muffin, maar dit keer was anders 🥰😍
Yurike Everts Tamaka
at 22 January 2020
Verified
---
Ik kreeg wel de mening dat er onderscheid werd gemaakt tussen de gasten met dinercheque en zonder. Er was bijvoorbeeld een kleiner soepbord en ook de steaks waren een stuk kleiner dan de steaks wat de andere gasten kregen. De kwaliteit was goed, maar toch had ik dit niet verwacht.
Bb
at 18 January 2020
Verified
---
Excelente!!!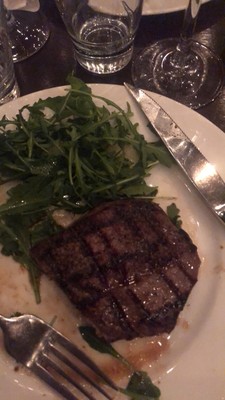 Emelix Paulino
at 15 January 2020
Verified
---
"PRIMA!"
Het was een vriendelijk ontvangst door en zeer professionele ober. (29-12)
Arrangement (dinner en 3x wijn) was prima , ondanks de beperkte keuze Het enige wat raar was dat je een meerprijs betaald voor een Portwijn, terwijl je partner maar 2 consumpties (frisdrank) benuttigde terwijl hij er 3 mocht. Ondanks... goed gegeten en gedronken via dinner-cheque. Ik kom zeker weer terug.
Alida.
at 10 January 2020
---
Een woord super❣️ en het saus op het toetje killed it...dulce leche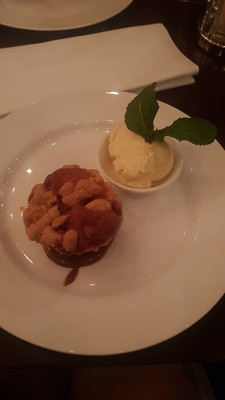 Jeannesca Fornerino
at 08 January 2020
Verified
Oude Molstraat 46 2513 BB The Hague
About Gauchos Den Haag
Gauchos Grill-Restaurant in The Hague is one of the oldest Dutch establishments. De Oude Molstraat, with its authentic facades, is located in the historic Hofkwartier, next to Noordeinde Palace.
This old Dutch area has developed into a pleasant city center. A nice place for a royal night out with a tender steak or a creative fish dish. Also on the patio.
Reserve a table
Reserve a table