What 51 people say about Gauchos Den Haag
Write a review
---
"Top zaak"
Het is jammer dat ze dicht moeten ze hebben echt hun best gedaan om de Corona regels na te leven
Andre Volder
at 14 October 2020
Verified
---
"Tegen valler"
Te lang wachten op de drank.
Te weinig keus.kaasplankje3 gram kaas.bediening was gezellig maar niet allert.te lang wachten op je drankje.
Ze deden hun best maar het zijn volgens mij pas beginners of het blijven amateurs.slechte organisatie
In het bedrijf.
CORNELIS VERSLUIS
at 28 September 2020
Verified
---
Alles was perfect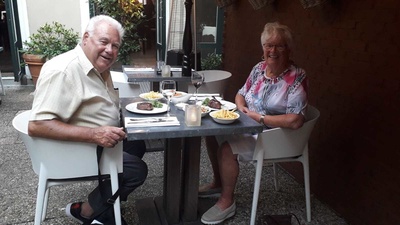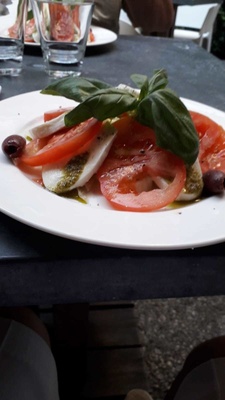 Harrie de Jong
at 17 September 2020
Verified
---
"Great evening"
Well prepared steak and salmon
Estian Koch
at 16 March 2020
Verified
---
"super lekker en gezellig"
Prettige ontvangst, vriendelijke bediening en heerlijk gegeten.
Dries Bruijn
at 18 February 2020
Verified
Oude Molstraat 46 2513 BB The Hague
About Gauchos Den Haag
Gauchos Grill-Restaurant in The Hague is one of the oldest Dutch establishments. De Oude Molstraat, with its authentic facades, is located in the historic Hofkwartier, next to Noordeinde Palace.
This old Dutch area has developed into a pleasant city center. A nice place for a royal night out with a tender steak or a creative fish dish. Also on the patio.
Reserve a table
Reserve a table