What 579 people say about Het Prentenkabinet
Write a review
---
Wat blijft het toch een mooi restaurant met een fijne sfeer, door de aangescherpte COVID regels wel wat rustiger, daardoor wel meer contact met de bediening,
De gerechten waren zeer smaakvol en mooi.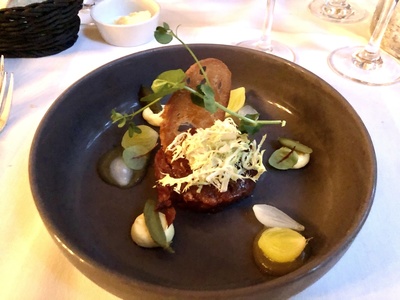 John Haasnoot
at 01 October 2020
Verified
---
"Heerlijk avondje genieten!!"
Fijne ambiance, gastvrije ontvangst, heerlijke gerechten. Amuse en scroppino geven net dat tintje extra. De coronamaatregelen worden goed nageleefd.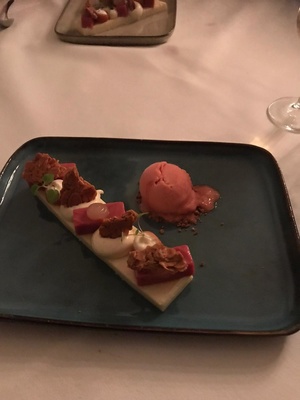 Paula OG
at 01 October 2020
Verified
---
"Corona"
Corona proef, hier heerlijk gegeten, prima afstand van andere tafels en we werden met 4 (2x2) netjes op 1 1/2 meter geplaats en toch heel gezellig kunnen praten!! Top
M vd ham
at 30 September 2020
Verified
---
"Smikkelen en smullen"
Het verrassingsmenu van de restaurantweek was wederom smikkelen en smullen. Op verzoek geen vlees en enkel vegetarisch of vis. Beide verschenen op onze borden en zagen er als plaatjes uit. Een lust voor het oog en de smaakpapillen en een mooie - schilderachtige - combinatie met de prenten aan de muur.
Margriet Taams
at 29 September 2020
Verified
---
"Top bediening"
We hebben heerlijk gegeten en hadden een top bediening!
Lea De Groot
at 28 September 2020
Verified
Kloksteeg 25 2311 SK Leiden
About Het Prentenkabinet
Restaurant the Prentenkabinet is located in the beautiful old Pieterswijk in Leiden. The old building ensures that the restaurant is certainly one of the most characteristic restaurants in Leiden. The unique character of the restaurant ensures a great experience. The chefs of the Print Room have been inspired by French and international cuisine, where the focus is mainly on the game. At the Prentenkabinet there is a lot of attention for quality and craftsmanship, so cooking is done at a high level. Come quickly to Prentenkabinet and be surprised!
Reserve a table
Reserve a table