Roberto's (Hilton Hotel)
96%
What 376 people say about Roberto's (Hilton Hotel)
Write a review
---
"Prima!"
Een fijne avond met verzorgd eten gebaseerd op de Italiaanse keuken, een uitstekende service. Een mooi ingericht restaurant, waarbij als klein minpunt kan worden opgemerkt, dat de ruimte iets te groot is.
F Habold
at 15 October 2020
Verified
---
Heerlijk eten en super bediening in een smaakvollle omgeving. Echt "avondje uit" gevoel.
Wil
at 11 October 2020
Verified
---
"Heerlijk gegeten!"
Heerlijk gegeten bij Roberto's met de restaurantweek. Goede menu keuzes. Ook de bediening is heel vriendelijk en de sfeer van het restaurant gezellig' Aanrader!
Liza
at 04 October 2020
Verified
---
Viel tegen
Lucas
at 27 September 2020
Verified
---
"Restaurantweek "
Heerlijk gegeten en vriendelijk personeel .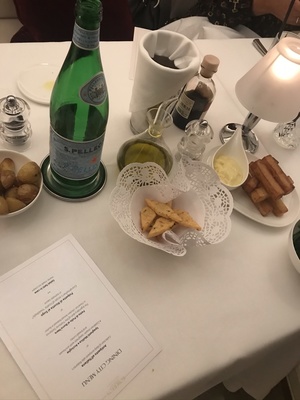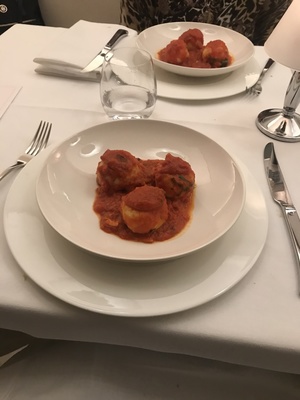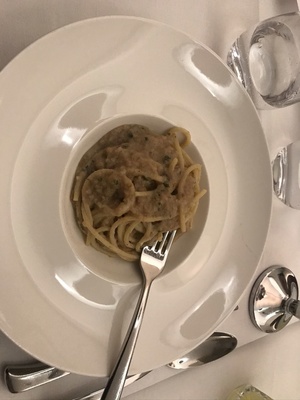 Youssefje
at 26 September 2020
Verified
Apollolaan 138 1077 BG Amsterdam
About Roberto's (Hilton Hotel)
Roberto's Restaurant in Amsterdam South is one of the fanciest restaurants in the district. Here you can enjoy the classic Italian atmosphere and decor of the restaurant.
It's a great menu that Roberto's presents. Classic dishes are interspersed with innovative creations. Handmade pastas, aged cheeses, delicious seafood dishes and other delicacies from the sea, next to beautiful pieces of meat.
The wine menu is just as good as the restaurant's menu. Full of flavour red wines, fresh white wines and sparkly dessert wines adorn the menu. There is a perfect wine for each dish. Here they tell you all about the wines and the regions they come from...
Reserve a table
Reserve a table