What 23 people say about Annapurna
Write a review
---
"Goed restaurant en vriendelijk personeel"
Lekker gegeten bij vriendelijke mensen. Sfeer is in het begin meer een take away maar als je eenmaal zit met het eten voor je waan je je ergens anders.
Lisanne
at 10 October 2020
Verified
---
"Heerlijk"
Heerlijk gegeten, lekker kruidig. En voor een restaurant ook nog eens veel speciaalbier in bijpassend glas beschikbaar. Hele leuke bediening, geeft tips bij het bestellen en denkt mee.
Jeroen Jaspers
at 06 September 2020
Verified
---
Heerlijk gegeten in een informele setting.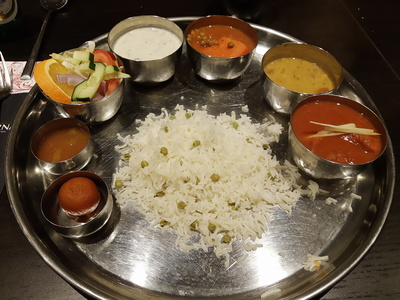 Jenny
at 29 August 2020
Verified
---
"Diner bij Annapurna"
We hebben gesmuld van het 3 gangen diner. Vriendelijke bediening en snelle service. Ik zou er nog een keer terug komen.
Anouk
at 15 August 2020
Verified
---
Sfeer was gemoedelijk, maar door de toestanden was het natuurlijk niet druk. We hebben hier nu 3x onze trouwdag gevierd en komen volgend jaar zeer zeker terug!
Monique Tramper
at 25 July 2020
Verified
Dorpsstraat 66A 1901 EM Castricum
About Annapurna
Annapurna is an exclusive and authentic Indian and Nepali restaurant in the heart of Castricum where you can enjoy an unforgettable culinary journey.

In the stylish interior you will find yourself in the beautiful Nepal and India. The colors, the scents and the flavors come together and create an ambiance for a taste experience of unprecedented proportions. Restaurant Annapurna distinguishes itself with favorable price-quality ratio, the best service and the most diverse and delicious Indian and Nepalese specialties.
Reserve a table
Reserve a table