The Colour Kitchen Oudegracht
80%
What 5 people say about The Colour Kitchen Oudegracht
Write a review
---
Het restaurant is best sfeervol, maar de keuze op de menukaart is erg minimaal, en wat er op staat is erg apart. Het eten was best oke, maar ook niet meer dan dat, geen enkel gerecht was écht lekker, eerder nogal flauw van smaak. En daarbij zijn de porties zó klein, dat we alles nóg wel een keer op hadden gekund. Voor die prijs was het echt te weinig, en dat vond ons hele gezelschap.
weekendje utrecht
at 05 August 2020
Verified
---
Was een beperkte keuze, maar de gerechten waren lekker!
Dorry Laarakkers
at 03 August 2020
Verified
---
Leuke plek voor een gezellige avond uit.
Maaike
at 21 July 2020
Verified
---
"Lekker gegeten!"
Ze hebben een originele kaart met goede gerechten. De sfeer is goed en het personeel doet hun best. Helaas moesten we af en toe wat langer wachten.
Marjan
at 14 March 2020
Verified
---
"Genieten! "
Super genoten bij Colour Kitchen. Hele gezellig sfeer door de bediening en door het inspirerende interieur. En heeerlijk eten!! De foto is van het nagerecht, een heerlijke frisse tiramisu!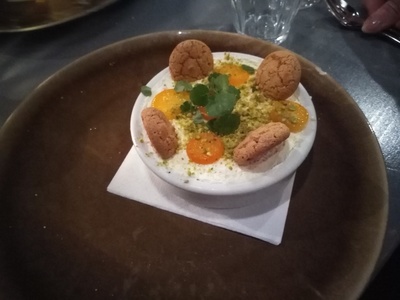 Celine
at 07 March 2020
Verified
Oudegracht 214 3511 NS Utrecht
About The Colour Kitchen Oudegracht
They prepare all your food with love and attention, at The Color Kitchen. For this, they use as many local and organic products as possible. And you will taste that. So stop by and have a delicious dinner!
Reserve a table
Reserve a table