What 63 people say about La Tasca
Write a review
---
"Perfect diner in gezellige sfeer"
Heerlijk gedineerd bij La Tasca, fraai uitziende gerechten met mooie smaken, heerlijke bijpassende wijnen en zeer vriendelijke en correcte bediening!
Niek
at 12 October 2020
Verified
---
Het eten was echt heerlijk en mooi opgediend.
SS
at 05 October 2020
Verified
---
"Restaurant week "
Heerlijk gegeten
Monique Mom
at 01 October 2020
Verified
---
Fijne avond, gezellig plekje, goeie bediening. Mooi wijnarrangement. Ik heb de Chardonnay voor thuis bijbesteld ;)
Jonathan Stolk
at 01 October 2020
Verified
---
"Restaurantweken"
Eten was voortreffelijk echter de kaasplank viel enorm tegen, lekkere kaas maar geen chutney of druiven wat een kaasplank voor mij compleet maakt.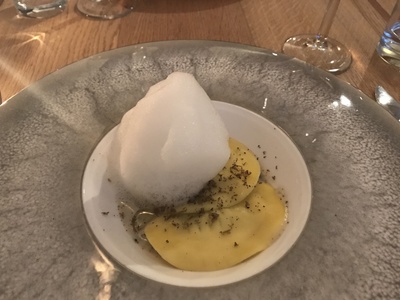 Anja Roosen
at 01 October 2020
Verified
Voldersgracht 13 & 14 2611 ET Delft
About La Tasca
Located on Voldersgracht, one of the most beautiful canals in Delft, you will find Restaurant La Tasca. It is a Mediterranean restaurant where the dishes are inspired by the country cuisine around the Mediterranean.
The chefs prepare the dishes fresh daily with the tastiest seasonal ingredients. The dishes are prepared for you with passion and respect. The products used are mainly organic from small, artisan producers.
La Tasca does not work with a fixed menu, so this is also the ideal place to be surprised by a three, four or five course dinner. Indulge in culinary delights at the La Tasca restaurant.
Reserve a table
Reserve a table