What 75 people say about Op de Poort
Write a review
---
"Parel van Megen "
Heerlijk eten, super bediening, fijne sfeer. Echte aanrader.
Ad
at 22 August 2020
Verified
---
"Goede prijs kwaliteit verhouding "
Heerlijk gegeten, meteen weer geboekt.
Martin Spierings
at 13 August 2020
Verified
---
"Fantastisch "
We hebben hier echt ontzettend genoten, heerlijk eten en vriendelijke bediening! Wij komen absoluut terug!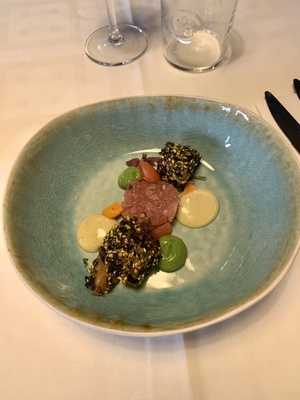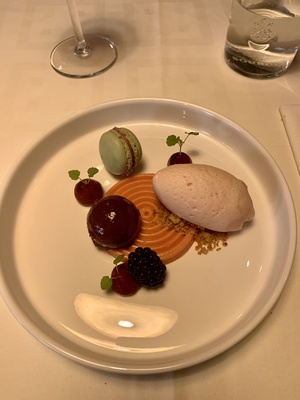 Tanya Schippers
at 27 July 2020
Verified
---
"origineel"
het is onder de poort, maarambience en eten dik in orde
Hendrik Lantinga
at 21 July 2020
Verified
---
"Heerlijk eten in fijne ambiance "
Een tot in de puntjes verzorgd 3 gangen verassingsdinner in een gezellige sfeer.
Goede bediening en we komen zeker nog eens terug!
Erica
at 08 March 2020
Verified
Torenstraat 28 5366 BK Megen
About Op de Poort
Restaurant Op de Poort is located in the historic town of Megen, on the banks of the Maas. The restaurant is located under the old prison tower, which dates from the 14th century. At the time, Megen was a settlement town, with a wall that was meant to protect the inhabitants against outsiders. Whoever committed a crime ended up in the prison tower and was "Op de Poort". The tower has completed its task and is now, after more than 600 years, still standing in its full glory on the dike.
While you enjoy the beautiful view, chef Robbert Megens will bring his creativity back to your plate.
Enjoy modern dishes in a classic setting, with a delicious matching wine. Restaurant Op de Poort in Megen still radiates the authentic of Megen, but the kitchen is modern and always up to date with the latest trends.
Reserve a table
Reserve a table