What 199 people say about Wolf Atelier
Write a review
---
De laatste avond voor de lichte lock down werd voor ons een feestelijke avond bij de WOLF atelier. Fantastische gerechten: heerlijk, zeer creatief en mooi opgediend, prima wijnen, heel vriendelijke bediening, aangename sfeer..Aanbeveling waard. Erg jammer dat de horeca voor 4 weken dicht moet. We wensen alle personeel leden veel sterkte en veel succes toe! Wij komen absoluut terug.
L.A.
at 16 October 2020
Verified
---
Geweldig persoonlijke aandacht aan tafel. Heerlijke avond gehad.
Dave Broekman
at 15 October 2020
Verified
---
Lovely evening out in a unique setting! Everything was flavorful, thoughtful and interesting!
Kristin
at 08 October 2020
Verified
---
"Mooie avond uit"
Heerlijk gegeten, fijne sfeer en correcte bediening. En we hadden een gelukje: we dachten voor 3 gangen te komen, maar het Restaurantweek menu bleek te bestaan uit 4 gangen. Porties precies goed. Daarnaast ook vooraf nog 2 amuses en friandises bij de koffie.
Super, en zeker voor herhaling vatbaar!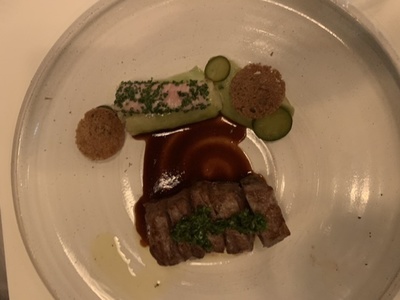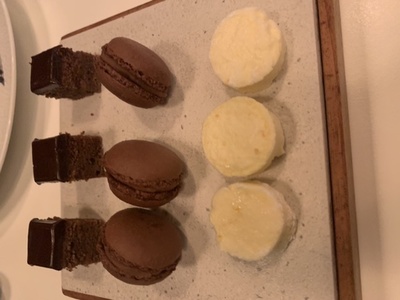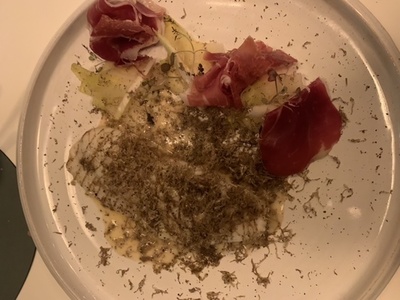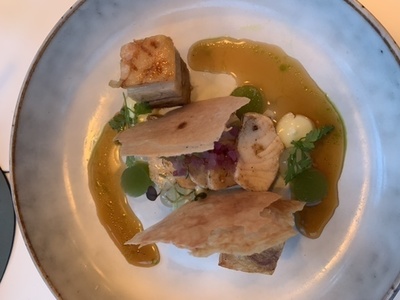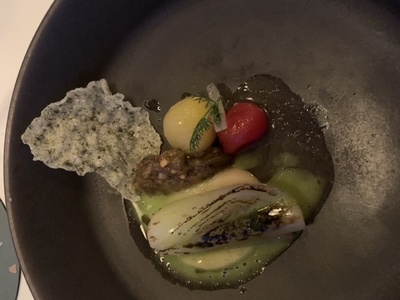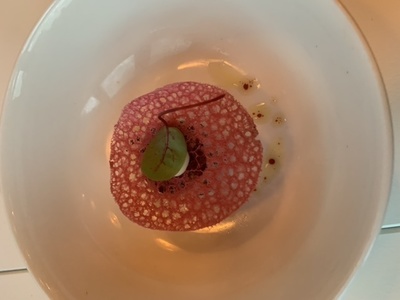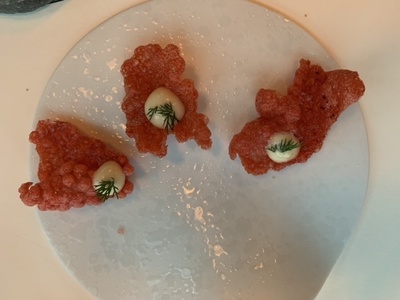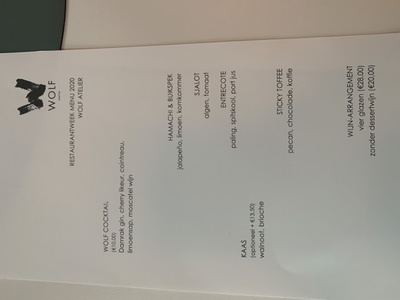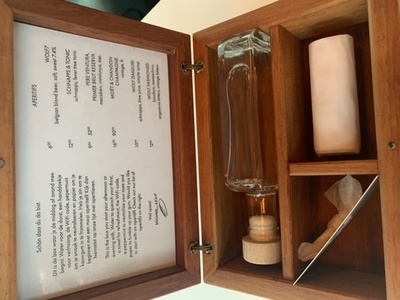 NH
at 06 October 2020
Verified
---
Yummy food and an elegant atmosphere, will definitely visit again!
Cristina Popescu
at 02 October 2020
Verified
Westerdoksplein 20-brug 1013 AZ Amsterdam
About Wolf Atelier
Chef Michael Wolf opens Wolf Studio
The highly motivated 31-year-old chef cook Michael Wolf (Oud Sluis ***, Vila Joya ** and Envy) will open officially on June 21, 2015 Atelier Wolf. He does this in a large glass area which rests on a railway bridge dating from 1920, located right next to Central Station of Amsterdam.
Why a 'Atelier'? Michael Wolf will challenge himself every day to create innovative dishes. He strives to surprise his guests again and again, to deliver the optimal dining experience.
Wolf Atelier is light and spacious. The monumental railway bridge has an industrial design and is equipped with 80 high glass windows. This workshop offers a 360 degree view of Amsterdam. Due to the large amount of plants and earth tones has something of an urban garden. The open kitchen and small chef's table ensures that Michael Wolf is in continuous contact with his guests.
The menu contains two main sections. In the 'Gallery' is a selection of Michael Wolf's current signature dishes such as lacquered pork belly with fried langoustines, carrot cream and a sauce of spices. " In the 'Atelier' he experiments, innovates and tests dishes out. After feedback from guests the best dishes remain. These will then be included in the "Gallery".
Michael Wolf; "This workshop is tough and nice metropolitan, the perfect setting to look for perfection. Really everything must be right. Not only is the food and wine, including the ambiance, the music, the service and the cocktails, each telling its own story. I cannot judge whether I have ask too much of myself and my team. All I know is that I dreamed of this moment since I was fifteen to and cannot wait to get started!
Reserve a table
Reserve a table