What 78 people say about Restaurant Olivijn*
Write a review
---
Heerlijk gegeten met verrassende en wisselende smaken. Iedereen was ook super vriendelijk, erg behulpzaam en kundig. De tijd ging snel. Fijne herinneringen.
Willem S
at 17 September 2020
Verified
---
"Goed ontvangen en heerlijk gegeten"
Goede ontvangst, zeer vriendelijk personeel, en het eten was (uiteraard) subliem. De alcoholvrije cocktails bij iedere gang zijn een echte aanrader!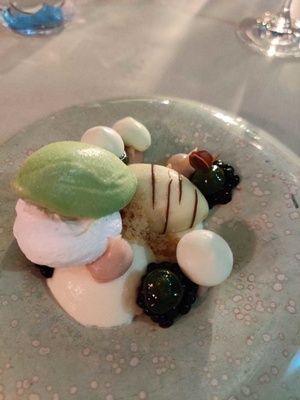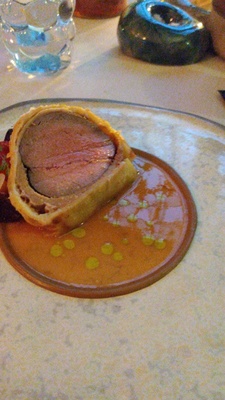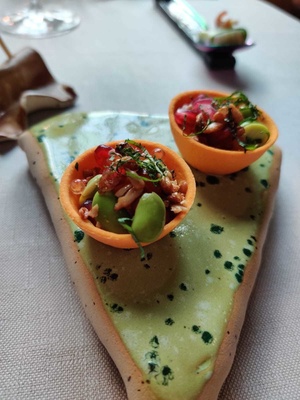 Hannah
at 17 September 2020
Verified
---
Heerlijk eten en goed gastheerschap
Erik
at 17 September 2020
Verified
---
"Restaurantweek"
Heerlijk gegeten! Beef wellington prachtig rosé serveren Is een kunst.
Sonja
at 17 September 2020
Verified
---
Helaas niet de beleving waar we op gehoopt hadden. Geen uitleg over de wijn. Lesje van buiten geleerd.Het eten was lekker, behalve de slow cooked ossehaas. Zonde van het vlees.
C van Daal
at 16 September 2020
Verified
Kleine Houtstraat 70 2011 DR Haarlem
About Restaurant Olivijn*
In the most beautiful building of Haarlem, a former bank of loan, you will find restaurant Olivijn*. A visit to Olivijn is possible for any occasion such as a luxurious dinner, cosy lunch or business meeting. Experience the charm by the unique combination of a restaurant and art gallery under one roof. Decorated with deep blue colours and works of art. How about tasting the aperitif in the art gallery upstairs?
SVH-Meesterkok Menno Post (known from De Bokkedoorns**) and Saskia de Wal Post are the proud owners of restaurant Olivijn*. Full of enthusiasm she dedicates herself every day to give guests a unique experience. They work with a menu and à la carte, but Menno Post itself is a walking menu. Pleasantly he visits the tables to ask what people would like to try.
They mainly work with organic products. The fish, for example, comes from the North Sea and the meat is from Dutch soil. Menno likes to let his honesty resound in his working methods and makes sure that every ingredient gets the right attention. French flavours can be considered elegant, refined and subtle. All senses are stimulated by Olivine.
Sommelier Milton Verseput and Maître Patrick Reijnders ensure that the guest is not lacking anything. Choice of fine wines that perfectly match the dinner. With a lot of passion, fun and above all sense of humour, the staff ensures that it is an evening to remember!
The restaurant was awarded its first Michelin star in 2018. They received 16.5 Gault&Millau points and are ranked 89 in the Lekker top 100, 2020.
Reserve a table
Reserve a table