What 59 people say about Lucas Rive*
Write a review
---
"Perfect"
We hebben genoten van de culinaire hoogstandjes van dit restaurant. Het bijbehorende wijnarrangement was, zoals je mag verwachten van een dergelijk restaurant, ook bijzonder smakelijk bij de serveerde gerechten. De bediening was kundig en correct, maar ook bijzonder vriendelijk en losjes. We hebben daar ongeveer 3 uur aangenaam doorgebracht. En we gaan zeker terug .........
Paul Marcus
at 26 September 2020
Verified
---
Alles klopte, de wijnen per gerecht! TOP! Een ware smaakexplosie!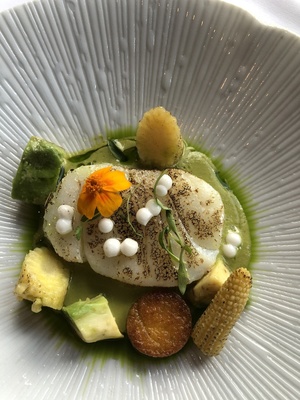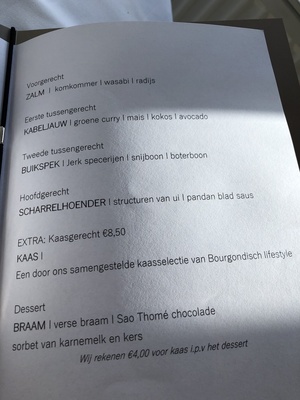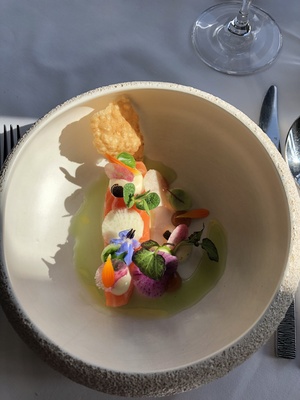 Carla Domburg
at 26 September 2020
Verified
---
Heerlijk eten en top bediening.
Paula Mulder
at 25 September 2020
Verified
---
Sterren5 Stuks voor elk rijtje 👍 Maar dat is dus ook de verdienste van de sterrenchef die de basisschool was voor dit team en van bovenaf trots op zijn mensen mag zijn.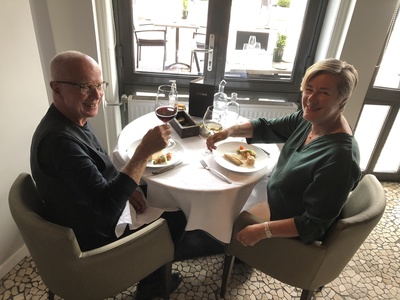 Netty Salentijn
at 19 September 2020
Verified
---
"Superb dining"
Fantastic Food, wonderful service, great ambience PERFECTION!
KCK
at 19 September 2020
Verified
Oude Doelenkade 7 1621 BH Hoorn (Noord-Holland)
About Lucas Rive*
In the historic harbor of Hoorn, you will find restaurant Lucas Rive* on the Oude Doelenkade. Starting this restaurant fulfilled a great wish for Deborah and Lucas Rive, which they have cherished for years.
The restaurant has an informal look that makes both young and old feel at home. The ambiance in the restaurant is warm, casual with a modern design.
The kitchen is based on Lucas' philosophy: creative and with recognizable ingredients of optimum quality. Lucas is convinced of the quality in and around Hoorn and therefore likes to work with daily fresh regional products.
The principle of the restaurant Lucas Rive's brigade is to give guests an unforgettable experience, through hospitality, culinary surprises and enthusiasm.
Reserve a table
Reserve a table