What 154 people say about Floor17
Write a review
---
Zondag 6 sept. gedineerd bij Floor 17, (Restaurant week). Genoten van een perfect 5-gangen diner. Ook de sfeer en de bediening (compliment voor Pavel) waren uitstekend. We komen zeker terug.
Pieter T.
at 07 September 2020
Verified
---
Heerlijk gegeten op 85 meter hoogte met mooi uitzicht.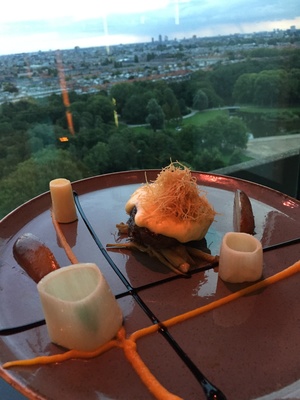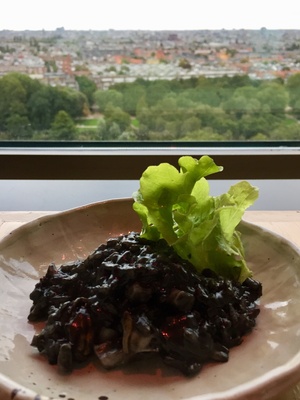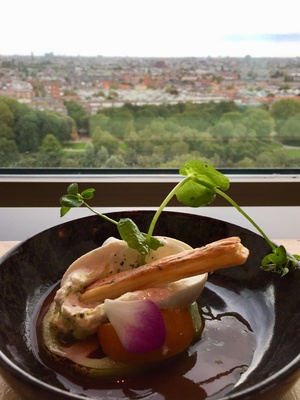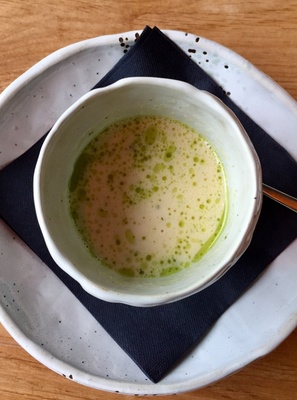 Judy van Galen
at 06 September 2020
Verified
---
Heerlijk gegeten, fantastisch personeel
Jeannette
at 05 September 2020
Verified
---
Het personnel is jong en onwennig. Het is even wennen om in het Engels aangesproken te worden, maar een goede gerechten uitleg was er niet bij. Restaurantweek menu. Teveel spiegeltjes waarop het eten ligt.Kwaliteit redelijk tot goed. Perfecte witte huiswijn.
Gerard Hofman
at 07 October 2019
Verified
---
"Lekker eten, maar"
Eten was lekker, hoofdgerecht (kipfilet) wat te gemakkelijk. Betere afstemming tussen keuken- en verdere personeel nodig om je drankjes ook echt bij het diner te hebben. Enne.... zeg waar is de wijnkaart? Je kunt wel op papier tussen 10 single malt whiskeys kiezen, maar niet rustig een wijn van eigen keuze.
jacqueline
at 05 October 2019
Verified
Staalmeesterslaan 410 1057 PH Amsterdam
About Floor17
In cozy Amsterdam there is restaurant Floor17 at an altitude of 85 meters. Here people work according to the traditional Dutch cuisine, using fresh, high-quality ingredients. The kitchen team provides delicious dishes that ensure a unique taste experience. In combination with the phenomenal view and a matching wine, you will certainly experience a fantastic day.
Would you also like to get acquainted with the excellent taste combinations and enjoy the magnificent view from the 17th floor at restaurant Floor17?
Reserve a table
Reserve a table