What 154 people say about Floor17
Write a review
---
"Lekker gegeten"
Mooi restaurantweek menu. Door ons uitgebreid tot 5 gangen. Goede diversiteit en gerechten fijn op smaak. Prettig bediend door stagiaire met heldere uitleg van hetgeen op het bord lag. Daarnaast ook het prachtige uitzicht op Amsterdam
Marcel Le Belle
at 10 October 2020
Verified
---
Heerlijk eten, goede service. En een mooi uitzicht over Amsterdam!
Bart Wouters
at 09 October 2020
Verified
---
"Top gegeten!"
Wederom heerlijk gegeten! Dit keer de restaurantmenu waarbij er een combinatie gemaakt werd met het nieuwe menu.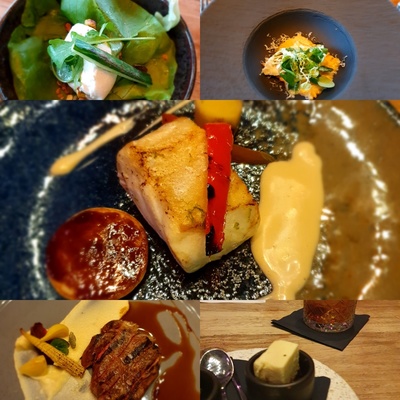 Cootje Voogel-Noya
at 04 October 2020
Verified
---
Heerlijk gegeten! Vriendelijke bediening en een hele sfeervolle ambiance.
Giovanna Waller Diemont
at 04 October 2020
Verified
---
Heerlijk menu vriendelijke ontvangst goede bediening en prettige en moderne sfeer met mooi uitzicht op de stad.
Clair
at 01 October 2020
Verified
Staalmeesterslaan 410 1057 PH Amsterdam
About Floor17
In cozy Amsterdam there is restaurant Floor17 at an altitude of 85 meters. Here people work according to the traditional Dutch cuisine, using fresh, high-quality ingredients. The kitchen team provides delicious dishes that ensure a unique taste experience. In combination with the phenomenal view and a matching wine, you will certainly experience a fantastic day.
Would you also like to get acquainted with the excellent taste combinations and enjoy the magnificent view from the 17th floor at restaurant Floor17?
Reserve a table
Reserve a table