What 174 people say about Meneer Buscourr
Write a review
---
We hadden nogal wat lastige dieetwensen, maar daar is fantastisch gehoor aan gegeven. Heerlijk en gezellig gegeten
christine van aken
at 08 March 2020
Verified
---
"Gemiddeld!"
Bediening is ff wennen maar ok! Restaurant bomvol! 2 heren kunnen het eigenlijk niet belopen! Iemand erbij? Restaurant heeft hoog plafond en dus veel herrie. 4-gangen menu: zalm ( simpel ), zwezerik, Bavette ( niet top ) en kaas toe. Prijs in mijn ogen te hoog voor het gebodene. Gemiddeld in kwaliteit. Wijnen: Albarino en Pinot Noir ok! Rekende ex tip voor 3 personen 201 euro af.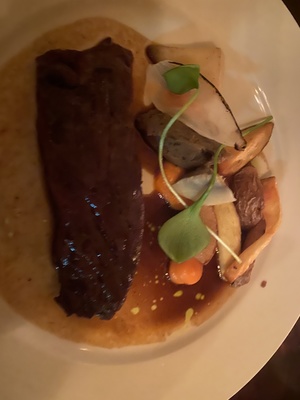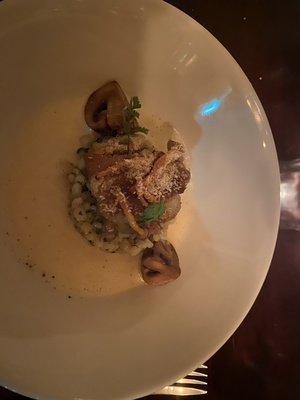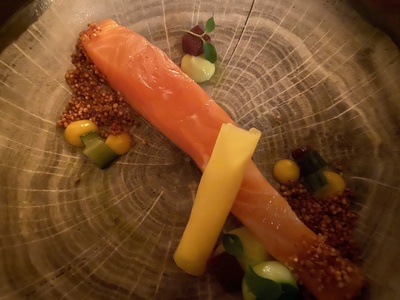 Wouter60
at 29 February 2020
Verified
---
"Om nog eens terug te komen"
Lekker eten en verrasende creaties.
Ruub Ook
at 07 February 2020
Verified
---
"Heerlijk!"
Altijd een heerlijke avond. Heel eigen, daardoor zo bijzonder! Geweldige bediening
Judith Smits
at 10 November 2019
Verified
---
"Heerlijke gezellige avond"
Een fijne huiskamer sfeer in combinatie met verrukkelijk eten.
Alice
at 09 November 2019
Verified
Lange Nieuwstraat 62 3512 PL Utrecht
About Meneer Buscourr
You can dine in the heart of Utrecht at Meneer Buscourr. Since December 2007 this restaurant has been opened on the long Nieuwstraat in Utrecht and the guests are welcomed by host Gerrit Bushoff. The team at Restaurant Meneer Buscourr is always ready to give you an unforgettable gastronomic evening.
Cooking is done daily with fresh products and, where possible, organic products. The meat comes from the organic butcher "De Groene Weg". Sustainability is also very important for Mr. Buscourr. In addition to the dishes on the menu, three, four or five course surprise menus are also served.
The restaurant is very attractively decorated. There is a fantastic restaurant in front of the restaurant and in good weather, you can use a small terrace in the adjacent city garden.
Relax and enjoy the delicious dishes at Meneer Buscourr in Utrecht!
Reserve a table
Reserve a table