What 789 people say about De Bokkedoorns**
Write a review
---
"Warme nieuwe inrichting en als vanouds zeer goede combinatie wijn/spijs"
Zondagmiddag lunch met wijnarrangement. Zeer mooi en lekker gepresenteerd. En het wijnarrangement goed bijpassend en eindigend met kaas en een top Rivesaltes 17 van het jaar 2000! Een feestje met zeer ontspannen doch servicegerichte bediening. Een betere besteding van de zondagmiddag kun je je niet wensen!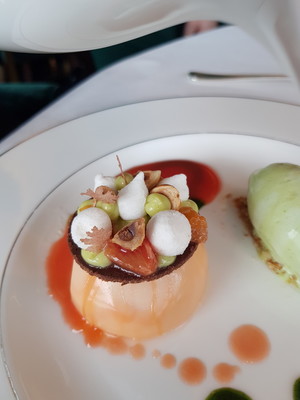 M.H.L. Jochemus
at 03 February 2020
Verified
---
lekker uit eten met de (volwassen)kinderen
G.J.M. Helwes
at 02 February 2020
Verified
---
"Niet helemaal naar onze smaak "
De helft van de gerechten vonden we niet zo lekker. We zijn netjes behandeld maar het restaurant was verder niet bijzonder. We hadden er meer van verwacht.
Saskia
at 30 January 2020
Verified
---
"Heerlijk avond met het gezin"
Fijne ontvangst en leuke gastheer
Kue Cheong
at 29 January 2020
Verified
---
"Goed eten"
kaas was goeie/aanrader. maar ik wou eigenlijk geraspe kaas.
Met vriendelijke groet,
Je laatste klant
Sijme De kaasboer Haamskerk
Sijme Haamskerk
at 15 January 2020
Zeeweg 53 2051 EB Overveen
About De Bokkedoorns**
Restaurant de Bokkedoorns is situated in the middle of the dunes of Noord-Holland next to two lakes.

The lightly modern interior gives a guarantee of high quality, refined  in dishes which are also an enjoyment for the eye.

Reserve a table
Reserve a table